Posting a happy photo with her husband's hand resting on her stomach, the model shared the exciting news.
"John and I are so happy to announce that we are pregnant," she wrote.
Teigen continued: "As many of you know, we've been trying to have a baby for a while now.
"It hasn't been easy, but we kept trying because we can't wait to bring our first child into the world and grow our family. We're so excited that it's finally happening.
"Thank you for all your love and well wishes. I look forward to all the belly touching!"
It looks as if she isn't the only one to be happy about their baby news, as the photo received a huge 597,000 likes on Instagram and more than 43,000 comments just eight hours after it was posted.
Teigen, who married Legend in September 2013, has made her desire for a family very public.
In August 2014, she told HuffPost Live her plans to have a big family.
She said: "I swear to you, I thought I would've had one by now. So, hopefully we'll just have this Angelina-Brad-type brood. I would love that... I definitely want a lot of kids, though, and he does as well."
In September 2015, the model spoke again about her baby plans, saying she is constantly asked "when are you going to have kids?" A question she said she found invasive.
But the discussion also sparked her to share a personal insight into her and Legend's struggle to have a child.
"We would have had kids five, six years ago if it'd happened. But my gosh, it's been a process, we've seen fertility doctors."
Huge congratulations to the couple!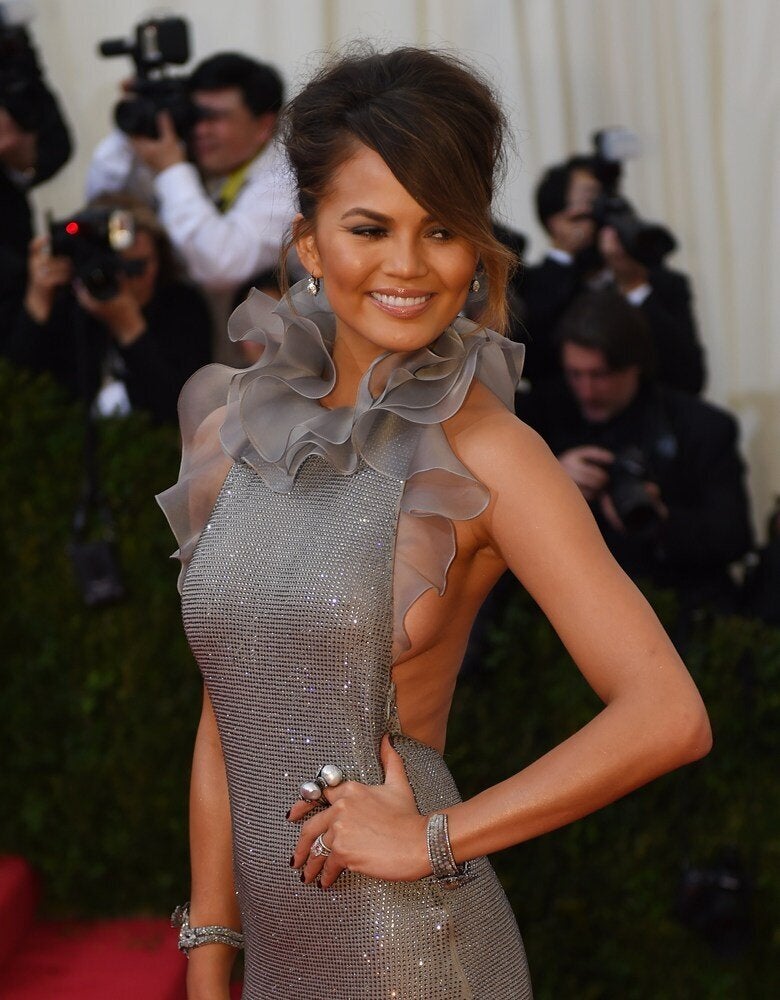 Le style de Chrissy Teigen