Nadiya was on the show to chat about winning the BBC One baking competition when she revealed it was Mrs. Marshall who had inspired her to cook and bake whilst at school.
Nadiya explained: "We never baked in our family, dessert isn't something that we ever had, and not something that's common in our culture so we never had desserts.
"It was only when I did food studies for GCSEs that I started baking… and the whole process, I just got hooked.
"During lunch breaks, rather than having my lunch in the lunch hall, I used to go in and watch [Mrs. Marshall] prepare for her class. I would sit and watch her and… I learnt off her. I hope she is [proud]."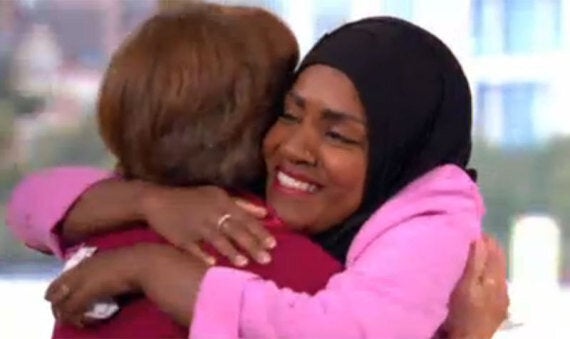 Together again: Nadiya and Mrs. Marshall
Hosts Phillip Schofield and Holly Willoughby then surprised Nadiya by saying "Well shall we find out? Here she is, Mrs Marshall!"
A shocked Nadiya hugged her former teacher who told her she was 'proud' of her 'amazing' success on 'Bake Off'.
Nadiya told her: "This is bizarre, but this is fantastic… it was you that planted that seed and said 'you know what, you're actually really good at this' and the only time I baked was with Mrs Marshall at school, I never did it at home."
"I shouldn't be so surprised should I?" she said. "I win the Bake Off and he gets all the glory for being a hunk!"
Watch Nadiya get reunited with Mrs. Marshall in the video above.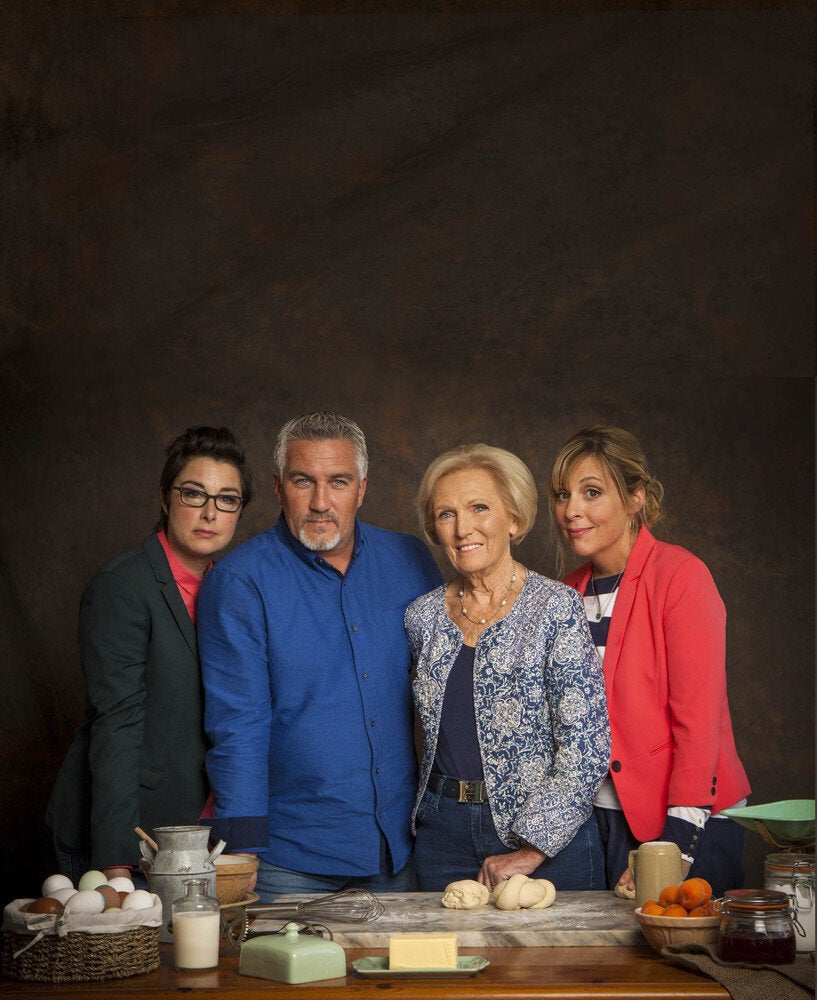 Great British Bake Off 2015: Series 6
Popular in the Community