A rat has savagely battled with a pigeon in dramatic scenes of nature, caught on a frightening video clip.
The rodent's jaws wrap around the powerless bird's body, as the pair frantically tussle on the streets of Williamsburg.
Onlookers can be heard commenting in amazement as the drama unfolds in front of them. One man wondered aloud: "Rat vs pigeon, who will win?", whilst another witness said in a panicked tone: "Oh my god, oh my god."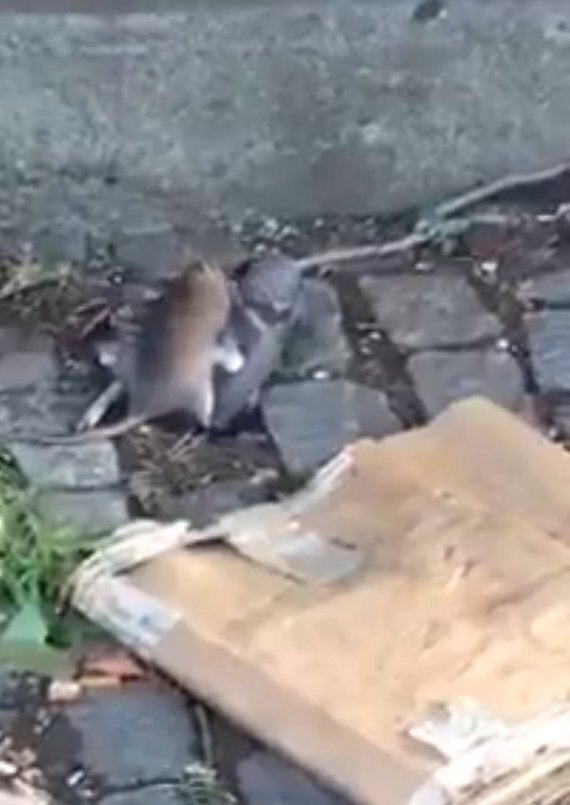 The rat and pigeon tussle in the streets
At the beginning of the footage it's not clear which animal will win the battle and both parties give each other fatal blows.
However after a few minutes it's obvious that the rat is in clear control, firmly holding the pigeon in its grasp.
The final fate of the pigeon is still unknown, although in the closing moments of the drama the rat can be seen dragging the limp and lifeless bird into the woods.
Little is known about the cameraperson who shot the epic battle, nor how they came across the disgusting scenes of nature.
One thing is for sure though, the New York rat tale just got a whole lot darker.
Popular in the Community