Now another rat has been caught on video, this time eating spaghetti.
Just like a scene from Disney's Ratatouille, this little one really does love the Italian cuisine.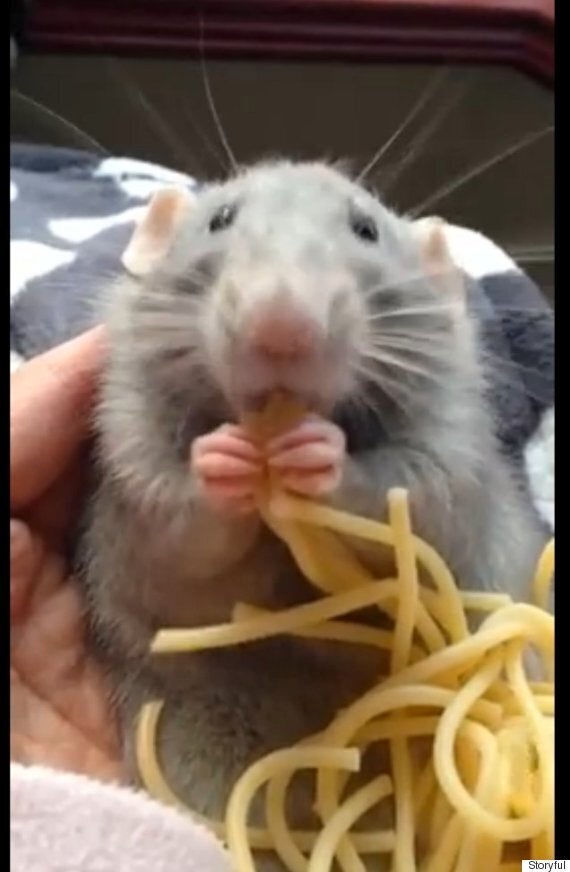 Baby munches on spaghetti
The adorable bundle of fluff is named Baby and hails from the Netherlands.
Although quite far from pizza rat's hometown, perhaps the pair can communicate in spirit.
Since the video was uploaded to YouTube on 5 October it has been viewed more than 100,000 views in 24 hours.
Rats are not picky when it comes to eating and they are known to consume pretty much anything.
We just wonder what the little creatures are going to try next...
Popular in the Community