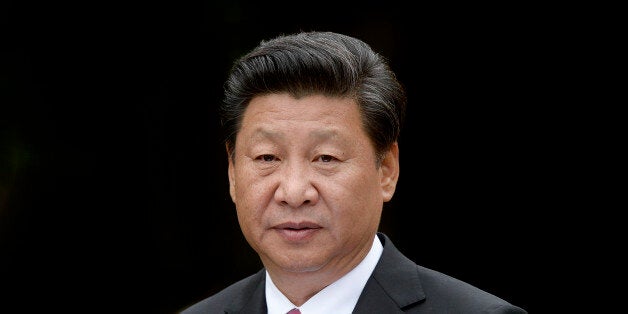 Jeremy Corbyn is set to criticise China's human rights record when he attends a Buckingham Palace banquet for the Chinese President Xi Jinping next week.
The Labour leader's spokesman said that he would raise the issue on Tuesday as part of a wider strategy of "using the opportunity" of the state visit to speak out on topics sidelined by the Tory government.
David Cameron and George Osborne have been working hard to make next week's visit a success, visiting Beijing and lobbying hard for better trade and investment links.
But human rights groups believe that the Conservatives have played down China's record on political repression, the state of its prisons and the huge number of state executions.
Only last month, the Dalai Lama summed up Mr Cameron's approach to China now: "Money, money, money. That's what this is all about. Where's the morality?"
Mr Corbyn will attend the state banquet as leader of the Opposition but is determined to do things differently to his predecessors.
"He will be using the opportunity next week to raise the issue of human rights," his spokesman said.
"There are meetings being discussed, and if he gets private meetings he will be raising it at those meetings. That is the right thing to do."
The spokesman refused to rule out using the state banquet to raise his concerns, and added that Mr Corbyn was "always concerned that the government doesn't raise human rights issues".
Mr Corbyn's wife Laura Alvarez is not expected to attend the state banquet, his spokesman said. The spokesman refused to say why Mrs Alvarez would not be attending. "Jeremy is going as Leader of the Opposition, that is that really."
He added: "It is a plus one – who the plus one is, I don't know."
Mr Cameron's former No.10 policy adviser Steve Hilton has given his support to Mr Corbyn, saying 'someone has to...stand up to them, not suck up to them'.
It is unclear if Mr Corbyn will be wearing white tie at the state banquet, but "Jeremy will take full part" in singing the national anthem at the event, his spokesman added.
President Xi's visit is the first to the UK by a Chinese leader since his predecessor Hu Jintao's trip ten years ago.
Downing Street has said it has 'turned the page' on the row over Mr Cameron seeing the Dalai Lama three years ago, a move which sparked a backlash from China. Ever since, the Treasury has been trying to boost trade links and win investment for projects like nuclear power and HS2.
George Osborne lavished praise on the Chinese during a visit last month, but human rights groups believe that the Government needs to do more to highlight key issues.
Prince William visited China in March, becoming the first high-level British royal to go to the country since The Queen and Prince Philip, visited in 1986.
Kerry Brown, a former British diplomat in China and the author of a forthcoming book on Xi, has said that Britain's China policy is clearly being dictated by the Treasury, with thorny issues such as human rights pushed to one side.
"[Xi Jinping's visit] is going to be remorseless and relentlessly about parting the Chinese and their money. That is really what we are interested in," Brown said.
A Downing Street spokesperson said that Mr Cameron's focus would be on the 'development' of UK-China relations and it was 'down to others' how they approached things differently.
Popular in the Community