Nick Clegg has revealed what he believes was his biggest mistake during his time as deputy prime minister - and it is not the tuition fees vote.
The former Lib Dem leader told BBC Newsnight on Tuesday evening that while there were "so many" things he could have done better, having to sit in silence next to Cameron was the worse.
"I think in many respects the optics of politics made it almost impossible for people to understand what Lib Dems did in coalition," he said.
"Sitting mute next to David Cameron at PMQs every week was a sort of terrible encapsulation of what our critics said about us, that were somehow passengers in a government when in fact we were architects rather than observes of the government.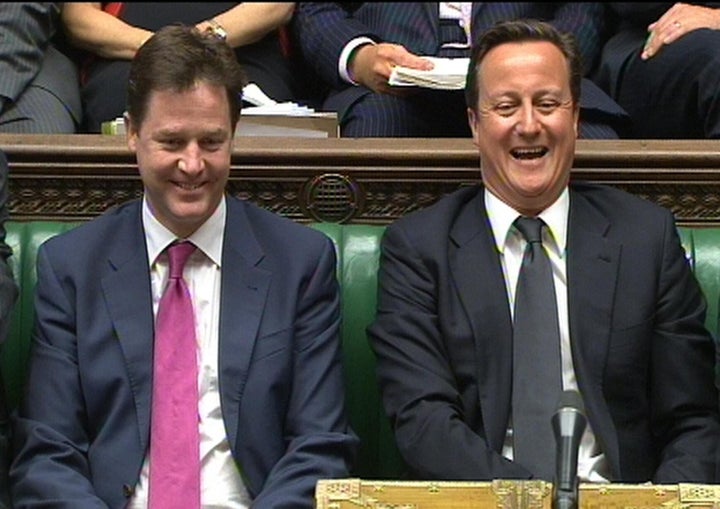 Clegg added: "Maybe my biggest mistake was sitting where I did at PMQs and I should have sat somewhere else."
Host Evan Davis said Clegg should "bear that in mind" for the "next coalition".
Clegg, now one of just eight Lib Dem MPs replied: "Indeed."
In the interview, the MP for Sheffield Hallam said the general election result that saw voters give his party an absoloute kicking was "absolutely heartbreaking".
Popular in the Community