Hayden Panettiere has checked herself into a treatment centre for postnatal depression.
The 26-year-old actress gave birth to her first child Kaya with fiancé Wladamir Klitschko in December 2014.
A spokesperson for the actress stated, according to the Independent: "Hayden is voluntarily seeking professional help at a treatment centre as she is currently battling postpartum depression."
Panettiere has been open about her struggle with postnatal depression (PND) before in a TV interview, stating: "It's really painful and it's really scary and women need a lot of support."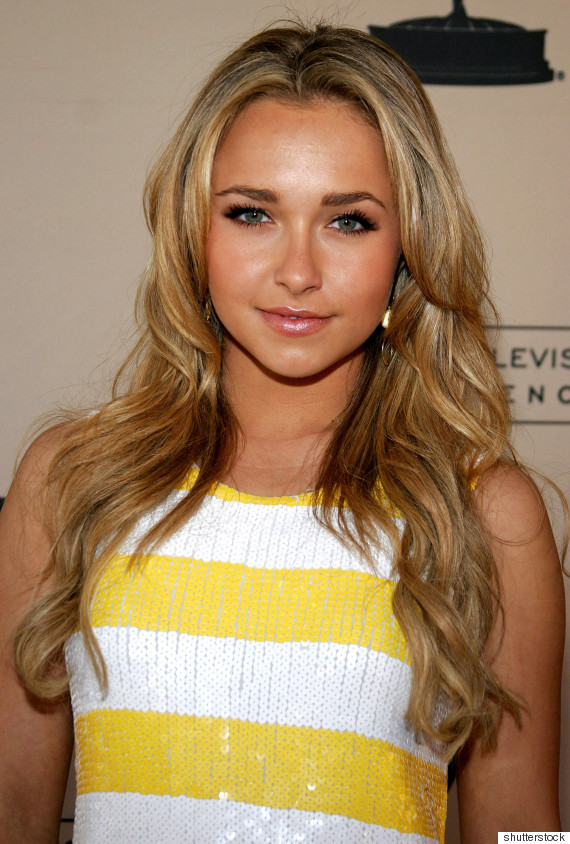 Joanne Morton, managing director of PND Support said any mother who believes they may be suffering from PND, which can occur anytime in the first year after giving birth, should talk to someone immediately.
She told HuffPost UK Parents: "I think a stigma exists around PND as there is a huge misconception about what PND actually is.
"People wrongly believe that PND is when a mother is unable or doesn't want to care for her child, which is not true.
"The earlier it is treated the quicker a mother will recover."
Morton said the signs to look for to know if you are suffering following the birth of a baby include: "Tearfulness, crying, changes in appetite (eating more or no appetite), feeling down, depressed, or hopeless.
"Those who experience heightened anxiety, panic attacks and increased worries over their health and the health of their child are showing further signs."
She added that changes in sleep patterns – being unable to sleep or feeling tired all the time even when the mum has had a chance to sleep - nightmares, feeling restless and mood swings may also be signs of PND.
"These are just a few symptoms," she cautions.
"PND can be successfully treated with counselling and in some cases medication."
Rachael Jones Co-Founder and CEO of PANDAS (pre and postnatal depression advice and support) added that lack of motivation, concentration and feeling useless, worthless and guilty are also signs a mother may be suffering.
She told HuffPost UK Parents: "I'd recommend individuals speak to a health professional if they feel they are struggling to cope or they are beginning to wonder if there is something wrong.
"Your GP or health visitor will be able to offer any treatment needed, such as talking therapies or medication."
SEE ALSO:

Stacey Soloman Opens Up About Postnatal Depression: We Explore The Stigma And How To Cope

Women Share What It Feels Like To Have Postnatal Depression In Moving Video
In September 2015, Panettiere insisted PND should be something that is talked about more on American TV show LIVE with Kelly and Michael.
She said: "I can very much relate. When you're told about postpartum depression you think it's: 'I feel negative feelings towards my child, I want to injure or hurt my child' - I've never, ever had those feelings.
"There's a lot of misunderstanding - there's a lot of people out there that think that it's not real, that it's not true, that it's something that's made up in their minds, that, 'Oh, it's hormones.'
"They brush it off, but it's something that's completely uncontrollable."
If you are concerned about yourself or someone you know contact for support:

PANDAS: you can call their helpline on 0843 28 98 401 or visit their website for advice

PND Support: The free phone helpline for anyone in need is 0800 043 2031. Visit their website for further advice.