On Tuesday it was announced that Pickering will appear at The Kasbah venue in Coventry on Friday 23rd October.
But despite the hype, Cov's clubbers, including many of the city's university students, aren't best pleased by the booking.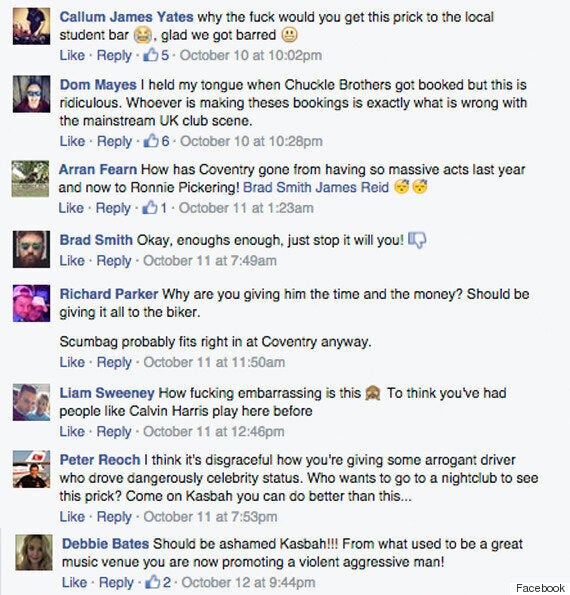 The nightspot in question has defended its decision by likening the road rage star to comedy act Chuckle Brothers and outdated crooners S Club.
The club wrote a statement on Facebook even Pickering himself would be proud of.
Let this serve as a warning to the nation: *the* Ronnie Pickering may be coming to a club near you.