A bear has been shot by authorities in Russia after frantically trying to escape a shopping centre.
The large mammal can be seen on security camera footage running through empty corridors of the building, searching for an escape route.
When it finally found an exit, police were outside waiting and shot it dead in a school playground, moments before a veterinary worker arrived.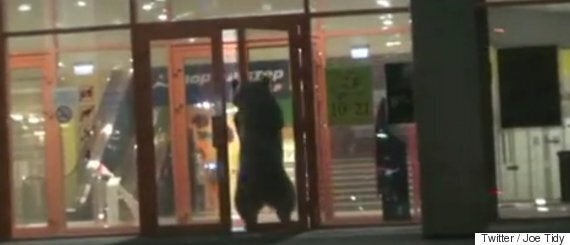 A bear escaped a Russian shopping mall
"First they made it crazy by smoking it out of the mall. Then, when the animal came out and was defending itself out of fear, they shot it."
Government investigators said that they have now opened an inquiry into the incident on Tuesday night at the mall in Khabarovsk, near the Chinese border.
It claimed that 60 bears "posing a threat to humans" have been killed by authorities this year. Two people have been killed and four injured in bear attacks, it said.
Russia Investigative Committee, is looking into the legitimacy of the police action.
Popular in the Community