Broadcaster Russia Today has aired a bizarre dig at Hillary Clinton, devoting a three-minute report to attempting to prove the US presidential hopeful is an "Illuminati candidate".
The state-funded channel, criticised by some as a Putin propaganda outlet, drew tenuous links between the woman vying for the Democratic nomination and a conspiracy-theorist organisation, supposedly orchestrating the new world order.
Fronted by anchor Lori Harfenist, the clip was reportedly posted to YouTube but later removed, after it began gaining negative attention on social media.
But online magazine 'Tablet' saved and re-uploaded a copy of the video, accusing 'RT' executives of airing material that was "anti-Semitic".
Footage released earlier this week claimed to draw a link between Clinton and the Illuminati, by pointing to the logo of a technology firm employed by her campaign team, which vaguely resembles a symbol commonly associated with the group.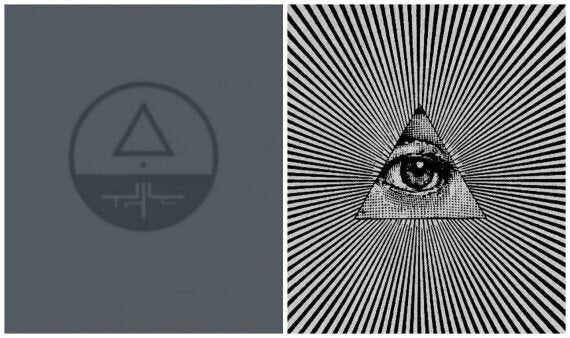 Left, firm hired by Clinton, right, Illuminati emblem
"Thanks to their logo, it's at least easy to detect what their real mission is," Harfenist mused, adding without even a whiff of sarcasm: "We just need to be awake enough to see it."
The TV journalist then moved on to point out that the tech firm's parent company has a Hebrew name.
"Not only do they have an Illuminati logo," she explained, "they also have backers who speak Hebrew."
'Tablet', which is an American Jewish current affairs website, commented: "Because of course any self-respecting global conspiracy to undo democracy and repress the masses must be Jewish."
Popular in the Community