'Coronation Street' bosses are set to reveal a shock twist following Callum Logan's death, as Sarah Platt is reportedly set to discover that she's pregnant with his child.
The bad boy was murdered by Kylie Platt during #CorrieLive back in September, when Sarah's sister-in-law dashed into their family home to save her from a violent Callum.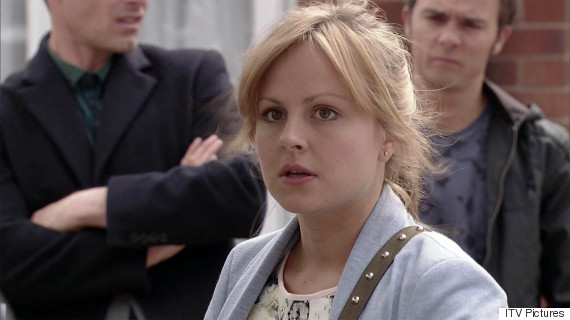 Uh-oh...
Now though, sources are claiming that Sarah is set to discover she's expecting his baby, and a show insider is quoted as telling the Mirror: "It is a great twist by 'Corrie' bosses. Sarah will be left with a heartbreaking dilemma about whether or not to keep evil Callum's baby.
"The decision threatens to tear the Platt family apart as they are already struggling to cope with keeping Callum's death a secret and now have this bombshell.
"Callum was horrible to Sarah and would have killed her if he had the chance. Now she has his baby inside her.
"Could she learn to love a baby that is Callum's or will she decide she has no choice but to terminate the pregnancy?"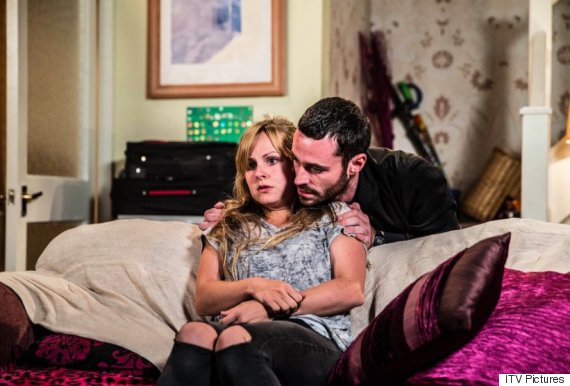 Sarah's pregnancy will stun the Street
The Platts haven't exactly fared well since Callum's death, and matters have been made even worse, as his body is still underneath their house.
Tina O'Brien and Sean Ward, who play Callum and Sarah, both won praise for their star turns in the live episode, which ran without a hitch last month.
It's believed that the drama will continue to play out in the run-up to Christmas, as Weatherfield prepares for an action-packed festive season.
LIKE US ON FACEBOOK | FOLLOW US ON TWITTER