An ex-Tory health minister has recorded a video in support of thousands of junior doctors who are marching in London today over the Government's plans to impose a controversial new contract.
Conservative MP Dan Poulter, who is himself a doctor, called junior doctors the "backbone" of the NHS and warned that plans to ask them to work Saturdays and evenings for no extra money would "return to the unsafe hours of the past".
The march is the second of its kind as the ongoing row between Health Secretary Jeremy Hunt and the British Medical Association (BMA) has led to doctors considering strikes for the first time in nearly 50 years.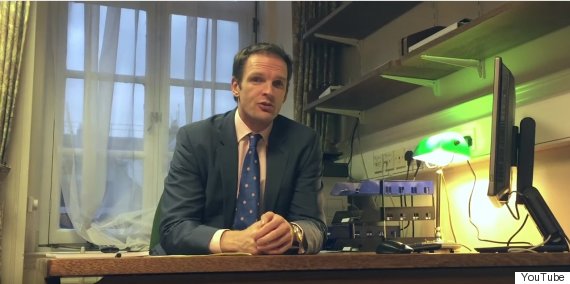 Dan Poulter: doctors go 'above and beyond the call of duty'
Junior doctors are all doctors who are not yet consultants or GPs. Many are well into their 30s.
Under the current plans, they would have their 'normal' working week reclassified to include Saturdays and late evening working, which critics argue could mean pay cuts of up to 30%.
"From my own experience I understand how hard junior doctors work," Poulter said in his video message. "Junior doctors are the backbone of our NHS, working many evenings and weekends, often going above and beyond the call of duty, working hours that they are not always paid for."
He argued that the government needed to be "rewarding fair work" and added "it's not about more money, it's about delivering the right care for patients, delivering seven day services, and making sure that we have a workforce that is properly rewarded for what is essential life-saving care."
If the new contract is imposed, "normal hours" for junior doctors would be redefined as 7am to 10pm, Monday to Saturday. Extra payments for unsociable working will be earned only outside of these times, rather than the current arrangements of 7am to 7pm Monday to Friday.
Poulter, the MP for Central Suffolk and North Ipswich said: "We all believe in a seven day NHS, and junior doctors are already delivering that, week in, week out, day in, day out, looking after patients."
"If we want to have a contract that delivers a seven day NHS, a set contract that is fair for patients we've got to have a contract is also fair and properly rewards and looks after the interests of our medical workforce."
SEE ALSO:
"That means making sure doctors aren't asked to work unsafe hours, that we don't return to the unsafe hours of the past, and that we also have a contract that properly incentives people to choose careers in general practice, in A&E, in psychiatry, in paedeactircs and in the many other medical specialities that there are."
Strike action among doctors is still on the cards after negotiations broke down between NHS Employers and the BMA over the contract.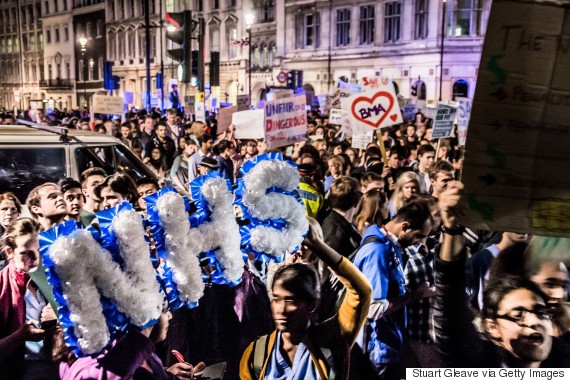 Today's march is the second of its kind
Jeremy Hunt yesterday claimed that the union had been "misleading" junior doctors about the plans, insisting that they were a "good deal" because they would reduce the maximum hours a doctor can be asked to work.
He claimed the reduction in overtime rates at weekends would be compensated with extra basic pay, saying that "we are reducing the maximum hours a doctor can be asked to work from 91 to 72 hours. We're stopping doctors being asked to work for five nights in a row."
But many junior doctors didn't agree, with hundreds posting tweets with the hashtag #IStandWithJohann to indicate that they supported the chair of the BMA's junior doctors' committee, Dr Johann Malawana.
@BBCr4today does Mr Hunt think one of the most educated groups of professionals are easy to mislead??! #istandwithjohann

— Dr Zoe Norris (@dr_zo) October 17, 2015
#istandwithjohann - an amazing doctor I would trust with my life. @Jeremy_Hunt - a politician who is full of spin

— Dr Francesca Silman (@DrSilman) October 17, 2015
I'd believe a doctor quicker than I'd believe Jeremy Hunt who has a track record of misleading people @BBCr4today #istandwithjohann

— Janna Bowen (@Takahe101) October 17, 2015
I am not mislead by the BMA. This contract is not fair and is not safe. #istandwithjohann #r4today @johannmalawana @BBCRadio4

— Dr Kate Lovett (@DrKateLovett) October 17, 2015
Mr Hunt has indicated he would be willing to look again at how far "normal hours" extend on Saturdays.
The protest will start with speeches at 2pm at Waterloo Place, before the march moves along Pall Mall and Whitehall.
It will end in Parliament Square outside the House of Commons between 5pm and 6pm.
Dr Anna Warrington, of the protest organising committee, said: "This unprecedented protest brings together healthcare professionals and concerned public to raise awareness of the threat to our NHS from the imposed junior doctors' contract.
"Junior doctors will not agree to contract changes that risk patients' safety and doctors' wellbeing. This event is about explaining our concerns to a wider audience."