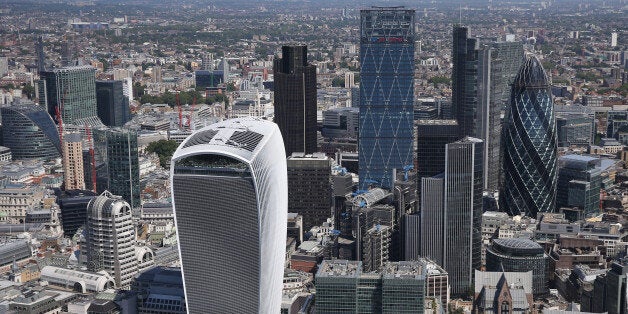 Mayors from around the world, including Boris Johnson, are gathering in London today to discuss solutions to transform cities around the world.
CityLab will explore income inequality, safety, mobility, infrastructure and other dynamics of modern metropolises to create more livable and sustainable cities.
Ahead of the event The Huffington Post UK spoke to some of the influential leaders attending the event and asked one simple question: What is the one big thing that cities need to focus on or change in the next five years? Here's how they responded:
Steven Adler - Austin, Texas
CityLab provides the unique opportunity to join a global network of mayors dealing with common challenges and participating in a collective search for innovative solutions. Where else could I have had today's lunch, where I shared with the Mayors of Tel Aviv, Florence, and Chattanooga and the Governor of Nairobi? Mayors are joined together by our desire to improve our citizens' quality of life and by the advantages and pressures of public life and service at the front lines. In an era when local government may well be the level of government most able to function well and to find new ways forward, CityLab uniquely fosters a focus on ideas and colleagues.
Mayor Bernard Clerfayt - Schaerbeek, Belgium
Cities always have grown by successive migrations, first from the countryside, then from the nearby countries, now from more and more distant countries. Today, the challenge is to include these new inhabitants by education, by employment and through the access to a higher standard of living.
All cities live under the stress of demographic growth. Successful cities transform this pressure by innovation, enhancing new ideas, developing job creation. New modes of social interactions are invented. Cities must allow more and more diverse populations to find moral comfort (by the respect for their differences), collective sharing of the public space, communication and exchanges.
The cities are growing and must innovate to deal with these new challenges. The cities which do not follow that path won't grow up properly and won't be able to welcome more population. They decline, age and lose attractiveness. At best, they become cities‐museums or in the worst case scenario they would eventually fade away. Innovation is key to successful cities. They are moreover the ideal melting pot of innovation by the quality and the quantity of the interactions which they offer. This being possible by the pressure which is exercised by the new urban (youth, migrants, artists and the new world adventurers).
Kathleen Sheehan - Albany, New York
Cities are the hope for our future. After decades of sprawling into suburbs, Americans of all ages are clamoring for the creative, vibrant, walkable, sustainable lifestyle only our cities can offer. To unleash Albany's potential to meet this demand, we must address the difficult truth that decades of racism, broken promises and unfair allocation of resources have resulted in crushingly high concentrations of poverty in Albany and cities across Upstate New York.
More than a quarter of our residents live below the poverty level and far too many work in jobs that don't pay a living wage and face hurdles such as lack of access to transportation, job training and child care that make it difficult for them to succeed in the workplace.
Compounding these inequities is the way we fund our cities. We rely on property taxes levied on some of the poorest census tracts in our region to pay for police, fire and infrastructure needed to support the tens of thousands of people who travel from wealthy suburbs into our city for work, healthcare and entertainment every day. In order to succeed in renewing our city, we must commit to equity.
Council Leader Philip Bale - Cardiff, Wales, UK
My vision for Cardiff is to be Europe's most liveable capital city. People love living in Cardiff. That's why the capital city of Wales is projected to be the UK's fastest growing major city – faster even than London. This is great news. Attracting and keeping young, talented people is driving the city's economy and its cultural scene. The city's streets, offices and bars are full of energy and optimism.
But this success brings its own challenges. This rapid growth could destroy the very quality that is making people and business choose Cardiff in the first place – it's liveability. Growth is good. But not at any cost. Congestion, crime and sky-high property prices are the enemies of great cities. That's why we've developed a broader approach to measuring our success, based on liveability – on how healthy, safe, green and fair our city is – not simply on GVA. We live in an urban age, and yes, we city leader's should go for growth. But in doing so we should plan for tomorrow as well as today, making sure that the benefits of sustainable growth reach all our citizens, not just a select few. For me, striking this balance is our greatest challenge.
Mayor Lianne Dalziel - Christchurch, New Zealand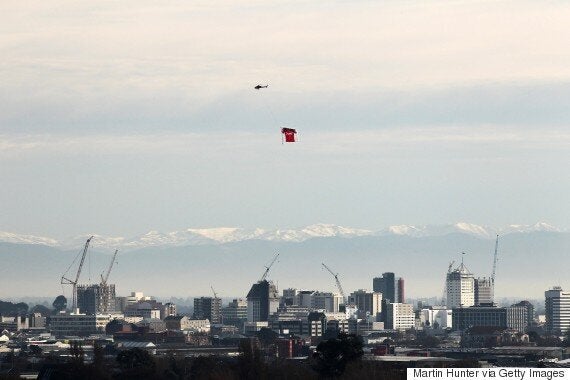 Christchurch, New Zealand
"I believe the challenge facing cities is the one that people moving into cities from close-knit communities with strong personal ties have experienced for more than a century, and that is how to build close personal ties (social capital if you will) in large cities, and how those communities relate to decision-makers – City Halls and Councils – in places where people can't know everyone.
That's why, as a city, have been talking about building resilience. I've been inspired by the thought that resilience means much more than the traditional 'bounce back' concept. That it includes a capacity to thrive in the face of adversity, evidencing a willingness to take risks and to be creative or innovative in exploring the world of possibility that such an environment offers. And it also contains within its meaning the power to co-create, to work collaboratively with government, giving real meaning to the phrase participatory democracy.
Reclaiming the word resilience in its broadest sense will enable us collectively to reclaim the power that rightly resides within our neighbourhoods and our communities; creating a world of possibility and becoming open and welcoming to new people, new ideas and new ways of doing things. And that's what will prepare cities for the 21st century.
Mayor Michael Hancock - Denver, Colorado
Cities are incredible engines of growth and prosperity, but not all inhabitants share in this upside. A world class city is one in which everyone matters and everyone is lifted up by this rising tide. Government plays a role in ensuring that affordable housing and transportation options exist for all, that the most vulnerable have a safety net to lift them back to sustainability, and that strong public schools enable the next generation. Without these and other foundations, cities risk losing the diversity of thought and creativity that spark innovation and growth.
Mayor John Giles - Mesa, Arizona
Over the next five years, one of the greatest challenges facing Mesa Arizona and cities across the United States is the effective management of our country's vital infrastructure. Many of our nation's roads, bridges and utilities are in disrepair, and congestion is a fact of daily life. Changing this reality will take hard work and committed partnership with local, state and federal agencies. Though difficult, this work is essential both for the safety of our citizens, and the continued prosperity of our cities. Business looks for easy access to freeways, airports and other public infrastructure when they make decisions on where to locate. Families choose cities where its convenient to get to work and school.
In Mesa, we make it a priority to keep our facilities modern and up to date. We use innovative financing to accelerate infrastructure projects such as freeways and light rail lines, saving millions of dollars in the process. There is still more work to be done, but I know that through renewed effort, focus, and dedicated financial resources, cities can ensure that our nation's infrastructure is prepared for decades to come.
Mayor Sam Liccardo - San Jose, California
San Jose's great challenge—and increasingly that of other large 21st century cities—lies in broadening opportunity. Successful cities today have become hubs of innovation, creating a rising tide that boosts living standards of the talented and tech-saavy, and that threatens to drown families struggling against fast-rising housing costs. San Jose boasts the highest job growth of any U.S. metro area, yet over 4,000 of us live on streets and in shelters. We have among the most educated populace on the planet, but over 60% of our students are not meeting entrance requirements for college.
Cities have historically provided the infrastructure--free schools, open libraries, access to jobs, public universities, and public transit—to enable the economic mobility for generations. It's time to revive that commitment.
To do so, we need to upgrade the tools needed to propel our diverse residents in the innovation economy. Forward-thinking cities like San Jose invest in after-school programs with blended learning to boost achievement of English-learning youngsters, and use educational software to transform libraries into career training centers for unemployed adults. We encourage innovative techniques to construct transitional housing for the homeless, and develop smartphone apps to target scarce services to the most needy. We lead regional efforts to raise the minimum wage, and we lower obstacles for immigrant entrepreneurs. Our cities will innovate, educate, and surge—for the benefit of all.
Mayor Hanna Gronkiewicz-Waltz - Warsaw, Poland
The most important challenge that Warsaw need to focus on in the next five years is to strengthen mechanism which has been driving city's development in the last years and adapt to new challenges.
This is one of the main reasons we have just started works on a new Warsaw's 2030 strategy. When looking horizontally, we especially need to focus our efforts on: multilevel governance, to enable our partners from different sectors to be an active partner in planning and implementing city development policy, better measuring efficiency and achieving goals, to ensure that our intervention is properly focused and public money are well spent, all that to achieve goals that were set up, social participation, to take an advantage of Warsaw citizens' energy, abilities and their will to use them to make city a better place to live.