An award-winning film director has been sentenced to six years imprisonment by a judge in Iran for intending to portray a kissing scene in a movie.
Kurdish director Keywan Karimi will also receive 223 lashes as part of the punishment, after sentencing by the 28th branch of Iran's revolutionary counter.
Muhammad Moghise, the judge presiding over the ruling said that Karimi had insulted the scared values and promoted illegitimate relations and contact through kissing.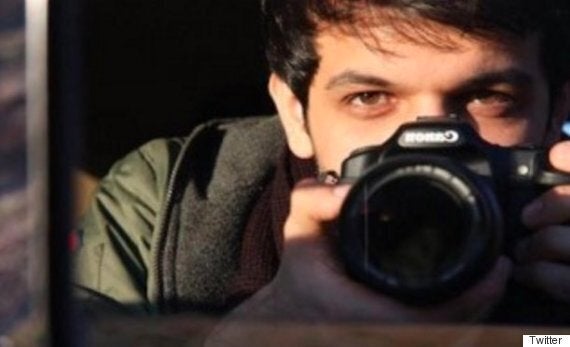 Kaywan Karmi has been sentenced to 223 lashes
The conviction of Karimi follows similar punishments for other artists and journalists in Iran, even as its moderate government moves toward detente with the West over its contested nuclear program. The case underscores both the murky limits of expression in Iran and the power hard-liners still maintain in the country.
"I don't know what happened that I should go to jail for six years," Karimi told The Associated Press. "I speak about the government, I speak about society, I speak about (graffiti), I speak about a laborer,
Watch my movies and ... (then) judge me."
Karimi's lawyer, Amir Raisyan said that the director has been sentenced for an idea and nothing more. According to Raisyan, Karimi received the harsh sentence for a scene that he intended to film.
"He wanted to film a scene but because he didn't reach an agreement with the actress it didn't happen," Raisyan told local news source Rudaw. "We told the court that the clip wasn't produced and you can't punish someone for something that hasn't happened."
Karimi was sentenced on Saturday on charges of "insulting sanctities" in Iran, whose elected government is ultimately overseen by Supreme Leader Ayatollah Ali Khamenei. The footage involved both a "video clip" and a film he directed called "Writing on the City," which focuses on political graffiti in Iran from its 1979 Islamic Revolution to its contested 2009 election.
Iranian state media and officials have yet to comment on Karimi's case. Karimi, who remains at large, has said he will appeal.
The case against Karimi comes as hard-liners have accused moderate President Hassan Rouhani of failing to stop the spread of "decadent" Western culture in Iran.
Popular in the Community