A new mother has broken the world record for the fastest time running a marathon... while pushing her baby a buggy.
Jessica Bruce, 32, completed the Abingdon Marathon with her seven-month-old son Daniel in a Bugaboo Runner pushchair in three hours, 17 minutes and 52 seconds.
The mum-of-one, from Headington, Oxford, said: "Daniel was absolutely brilliant. He slept until about 20 miles and was then just looking around."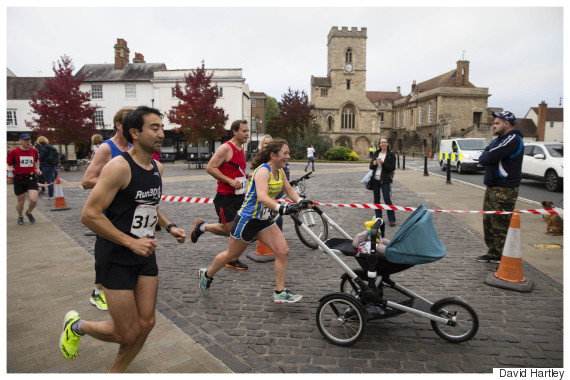 Jessics Bruce running the Abingdon Marathon while pushing her son Daniel in a buggy
"We had a nappy change and a puncture repair kit with us but we didn't need it," she told the Telegraph. "We didn't stop."
Bruce's husband, David, ran alongside them and managed to give Daniel a bottle of milk during the race.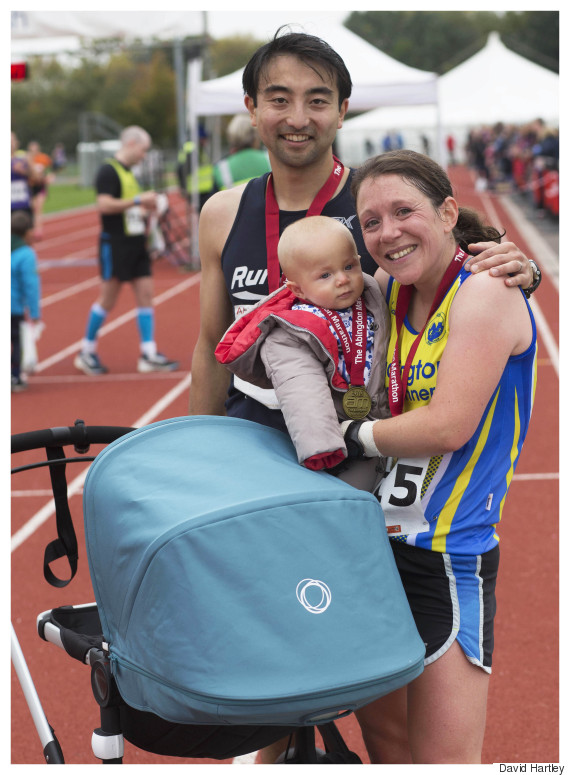 Jessica Bruce with her husband David and son Daniel after completing the Abingdon Marathon
SEE ALSO:

Twenty Tips for Running Your First Marathon

The Can't Be Arsed Workout for Busy Parents
Bruce, who is founder and director of running analysis firm Run3D, has always been a keen runner and she entered the race shortly after giving birth to her son.
The previous Guinness World Record for the fastest female marathon pushing a pram is three hours, 31 minutes and 45 seconds. Bruce is now waiting for Guinness to confirm she is the new record holder.