A new mother has broken the world record for the fastest time running a marathon... while pushing her baby a buggy.
Jessica Bruce, 32, completed the Abingdon Marathon with her seven-month-old son Daniel in a Bugaboo Runner pushchair in three hours, 17 minutes and 52 seconds.
The mum-of-one, from Headington, Oxford, said: "Daniel was absolutely brilliant. He slept until about 20 miles and was then just looking around."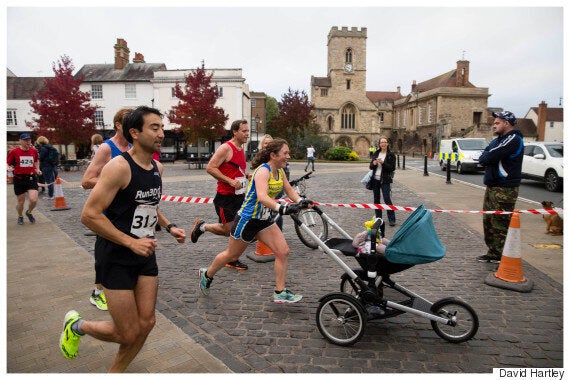 Jessics Bruce running the Abingdon Marathon while pushing her son Daniel in a buggy
Bruce's husband, David, ran alongside them and managed to give Daniel a bottle of milk during the race.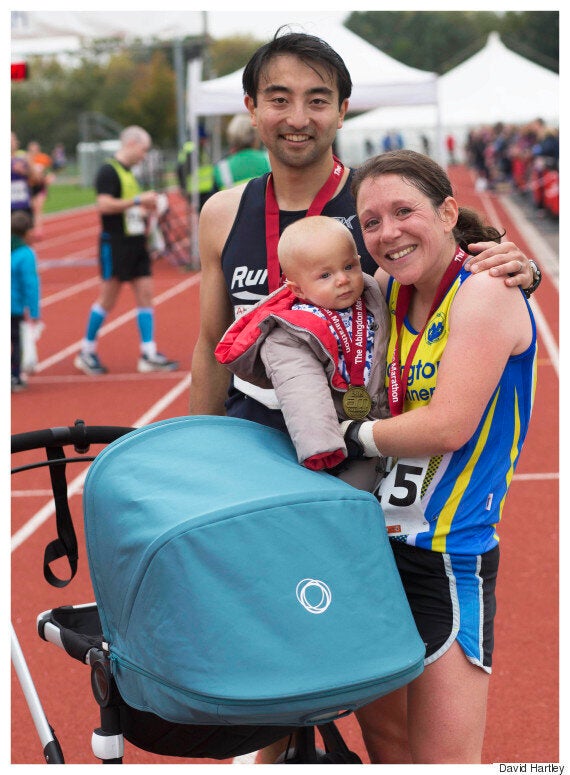 Jessica Bruce with her husband David and son Daniel after completing the Abingdon Marathon
Bruce, who is founder and director of running analysis firm Run3D, has always been a keen runner and she entered the race shortly after giving birth to her son.
The previous Guinness World Record for the fastest female marathon pushing a pram is three hours, 31 minutes and 45 seconds. Bruce is now waiting for Guinness to confirm she is the new record holder.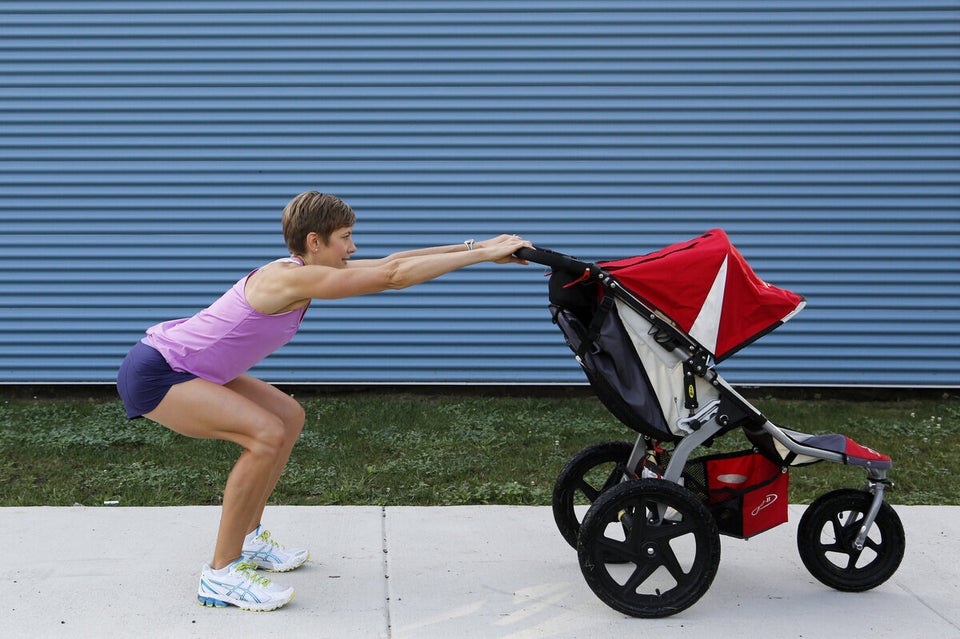 Stroller Strides Workouts