A distressed baby elephant has been rescued by rangers after being found wandering alone, miles away from the nearest water supply.
At just three-days-old, the calf was found in such a vulnerable state its umbilicus - the area attached to the umbilical cord - had not yet been healed.
It was found in the Save Valley conservancy area of Zimbabwe by locals and has now been taken into the care of an elephant nursery.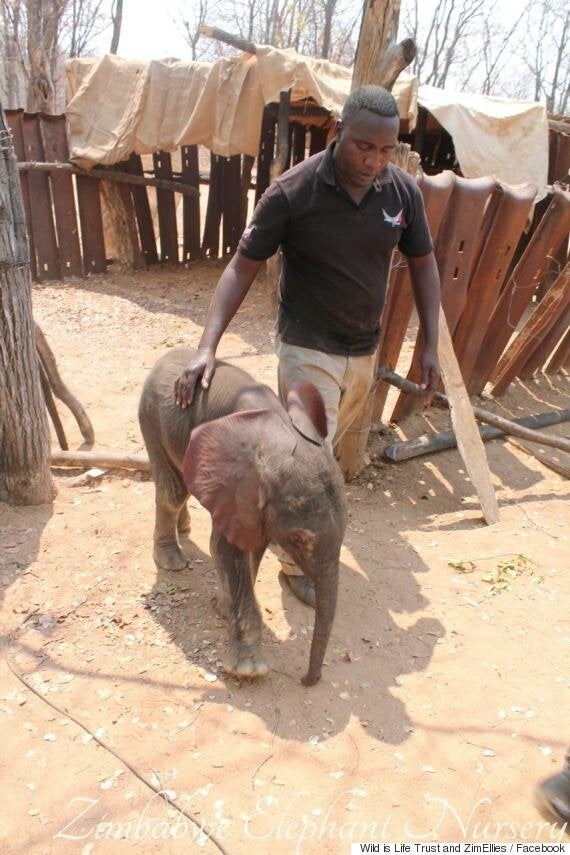 The Zimbabwe Elephant Nursery is looking after the stranded orphan
The elephant is the youngest calf the Zimbabwe Elephant Nursery (ZEN) has ever rescued and is currently being held under 24-hour surveillance.
To announce the news of the rescue, ZEN posted pictures of the youngster onto Facebook, much to the awe of commenters.
One user wrote: "Thank you all for rescuing this sweet baby and taking him in. He will have a family of other little orphans now" while another said: "Aw he's still pink, and so tiny. Bless this precious little elephant , may he grow strong."
Although users are hoping for the best, the animal rescue group warned the animal is in an exceedingly fragile state.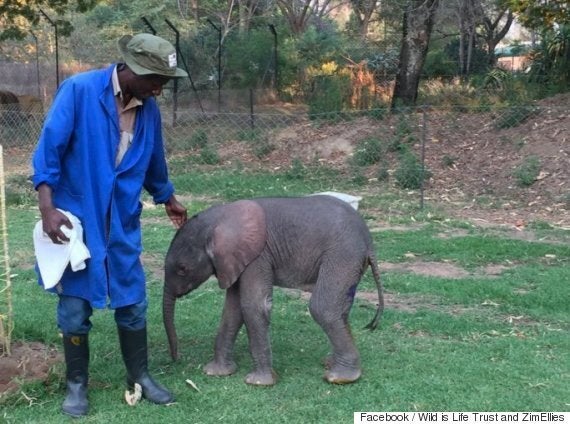 The youngster is exceedingly fragile
The group also made comparisons to the poaching industry in the country, writing on the Facebook post: "This incident again illustrates the countless perils that elephants all though Africa are facing due to climate change, poaching and competition for resources.
We plea to the global public to be proactively involved in taking a stand and contributing to the fight against mass extinction of our fellow earthlings."
One of the founders of ZEN, Roxy Danckwerts told The Dodo her thoughts on why the calf was stranded: "We think that due to the soaring temps and lack of water in that area, she [the mother] and the calf gave up."
"He was found alone and reportedly unconscious, she said, "in a dry pan that was 25 km from water.
"We know that we have a huge challenge on our hands, but will fight hard for this little man's life."
Related