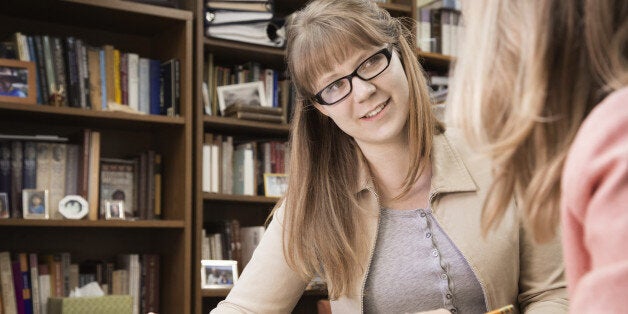 University tutors should be trained and evaluated on how well they deal with students' mental health issues, a vice chancellor has urged.
Sir Anthony Seldon, former head of Wellington College, has said large universities should emulate the US' collegiate system, meaning students are in smaller units and don't get "lost" in big institutions.
Speaking at Cheltenham Literature Festival, Seldon, who is now vice chancellor of Buckingham University, said personal tutors should be formally trained, monitored and evaluated on their performance to help fight the mental health crisis in higher education.
"We have a crisis, which is growing each year, in student mental health in our universities," he said.
"Buckingham is going to take the lead on this," he added. "Shaming other universities to take more responsibilities for young people and cutting down on mental illness and depression and cutting back on the suicides."
Suicides by male students rose from 57 in 2007 to 78 in 2011, while female student suicides rose from 18 to 34 in the same period.
A Huffington Post UK investigation in 2013 found the number of students seeking help for depression had more than doubled at some of the country's top institutions, at a time when many universities are drastically cutting back on counselling services funding.
One university has seen a 107% increase in students seeking help in the last five years, but in just one year the amount of money spent on services was cut by more than £290,000.
And a student who sought support from her university was turned away by staff who said they could not provide her with help.
Useful websites and helplines: