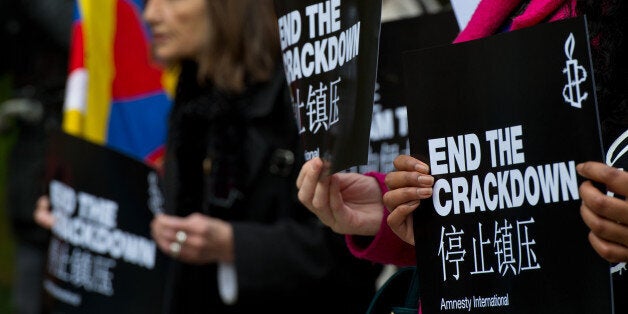 MPs across the country have lined up to criticise Britain's reception of the Chinese President Xi Jinping, with one describing Cameron as a "fawning supplicant hound" to the premier.
Condemnation was levied from both the Conservative and Labour benches, with members protesting against Jinping's visit being celebrated by senior states-figures, including The Queen and David Cameron.
William Wragg, Tory MP for Hazel Grove, led the charge, pressing his social media followers to "remember that China is a repressive dictator".
Dissenting from his leader's decision to attend Jinping's speech later today, the backbencher vowed not to listen to it.
His snub was swiftly echoed by Kevin Brennan, the Labour MP for Cardiff West.
The Welsh MP wrote himself on social media that ministers seemed happy to see one of the key cornerstones of British industry collapse in the face of hosting its culprit.
While colleague Paul Flynn likened the Prime Minister to a "fawning supplicant hound" who would "lick the hand that beats him".
Ex-shadow education secretary Tristram Hunt added his voice to the criticism of China as well, calling for the country to be told Britain remains "more than just a theme park".
Their attacks came after human rights charity Amnesty International staged a protest against Jinping's trip to the UK, hundreds lining the Mall leading up to Buckingham Palace.