A father's gift of an amazing homemade kitchen playset to his son was branded "gay" by trolls online, but he was having none of it.
After receiving a few negative comments about his truly amazing present, Reddit user SixStringHook turned the air blue with his response.
The playset was constructed from an old entertainment centre and completed with a sink and cooker made to look authentic using parts and crafty carpentry.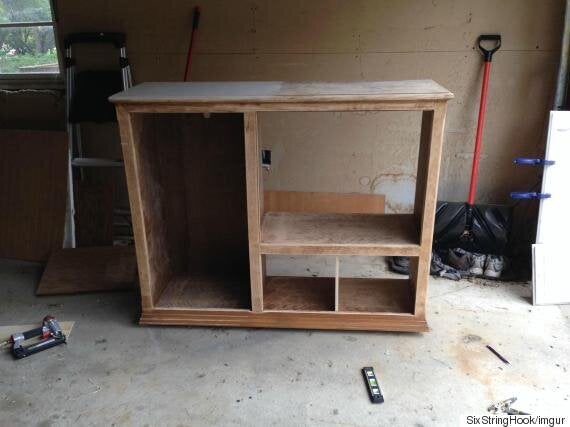 Before: the old entertainment centre was transformed into the kitchen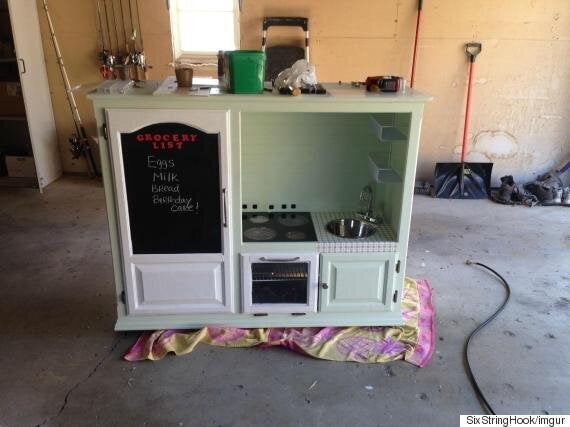 After: an amazing transformation into the playset complete with sink and cooker
And after the images were posted online, trolls decided that a kitchen was for a daughter, and that his son might be "turned gay" by the playset.

But the dad turned the air blue with his amazing response.
"Anytime we go to our local science center, or to the children's museum, he always wants to play in the kitchen playset area. He always wants to watch us cook and likes being involved, so we thought this would be a good idea.
"Furthermore, if my kid wanted a Barbie doll I would get it for him. If that is what he wants, then that is what he wants. It's his decision what he wants to play with. Not mine."
Others joined in to defend his hard work - and to commend his attitude.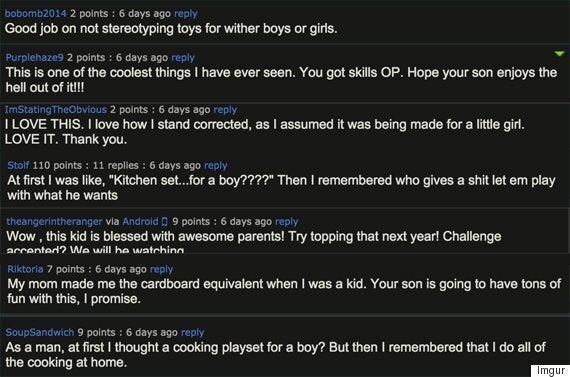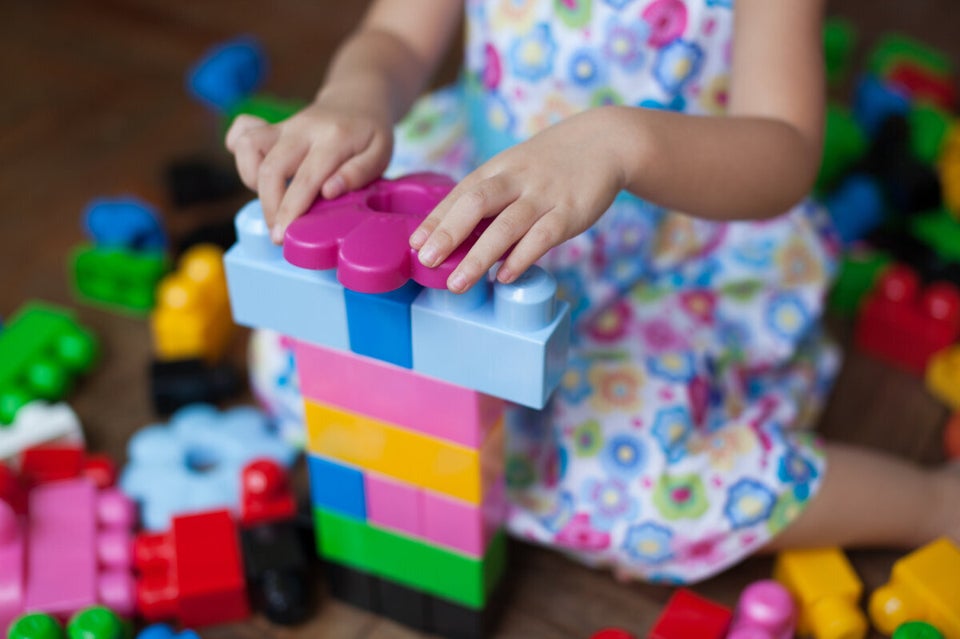 9 Ways Parents Can Combat Gender Stereotypes