Incredible headcam footage has captured the moment a man jumped in to a river to save the life of a drowning young boy, after he fell off an inner tube.
Craig Smith, an off-duty medic, sprung to rescue the frantic child as he participated in a training day with an emergency operations service in Austin, Texas.
The life-saving reactions of Smith have been hailed on social media as users flocked to Facebook to show appreciation for the Commander.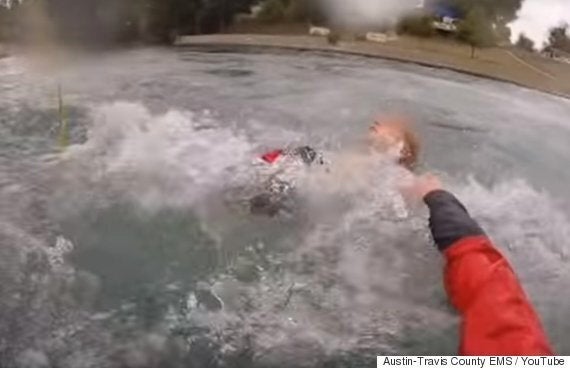 The headcam footage saw Craig Smith rescue a child from a river
One man commented on the video: "Great job! This is what it is all about, caring for people and helping when its needed" while another appreciative user wrote: "I DO appreciate that you are always training & ready! Outstanding personnel doing the job at hand."
During the footage, Smith's point of view can be seen as he sprung into action. He entered the water and swam toward the victim who began to go under water as Smith approached.
The off-duty medic then pulled the struggling boy from the depths and swam him safely to the shore.
"Commander Smith immediately identified the cardinal signs of a swimmer in distress and performed a contact rescue swim of the boy. The child was reunited with his parents without further incident. While the incident had a positive outcome, it also provided valuable reinforcement of the intent and lessons learned in water safety training for the new cadets."
Popular in the Community