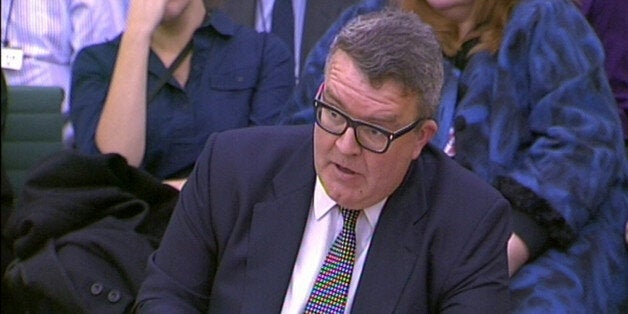 Tom Watson's humbling apology for "distressing" claims of sexual assault he made against a now deceased Tory peer failed to pass muster on Wednesday, as pressure built from senior figures for him to U-turn on the allegations.
The deputy Labour leader, who previously described Lord Leon Brittan as "as close to evil as any human being could get", had his climbdown rubbished by the man's brother, Sir Samuel, who called his words "a half way apology".
Watson spent the afternoon locked in a bitter exchange with members of the Commons Home Affairs select committee, including Chair Keith Vaz, whom he repeatedly butted heads with.
Vaz rebuked his Commons colleague for working as a "conduit" between police and alleged victims, going beyond his remit as an MP, adding: "Is that really your job? You're not Sherlock Holmes."
Investigations into the Labour Lord were raised originally in 1991, but brought to a halt after supportive statements in the Commons from MPs, including Vaz, who said his fellow parliamentarian had been "the victim of a cowardly and wicked attack".
Despite criticism levied on Wednesday at Vaz, the committee chair took evidence from Watson, the detective who first investigated a rape claim against Lord Brittan, and director of public proescutions, Alison Saunders.
DCI Paul Settle, the man charged by senior Metropolitan Police officers to examine claims made against Lord Brittan, revealed to Vaz he feared the probe would turn into a "baseless witch-hunt" more than a year before the peer died without knowing he had been cleared.
Settle also alleged he had been removed from the controversial 'VIP paedophile' inquiry and criticised Watson for intervening in the case in the first place.
He accused Labour's deputy leader of "betrayal" and "undermining" officers by raising the investigation in a letter to the Saunders.
"I saw it as a very low blow to be perfectly honest," Settle said.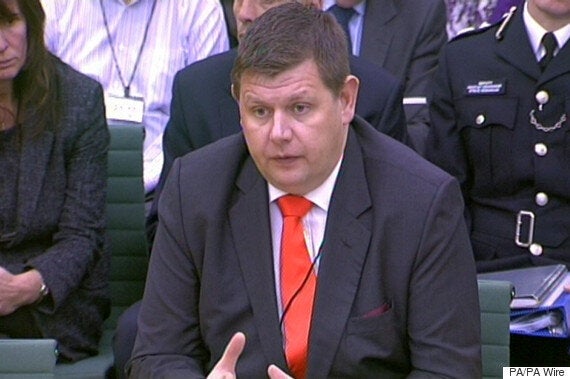 DCI Paul Settle, pictured
Saunders, who appeared after both Settle and Watson had finished giving evidence, said that the Crown Prosecution Service felt on the basis of evidence shown to them that there was not a realistic prospect of conviction.
She commented: "We made it clear from the very beginning where we thought the line was in this particular case and we maintained that line. They kept asking us to review that."
Scotland Yard apologised to Lady Brittan earlier this month for the manner of the investigation into her late husband.
Popular in the Community