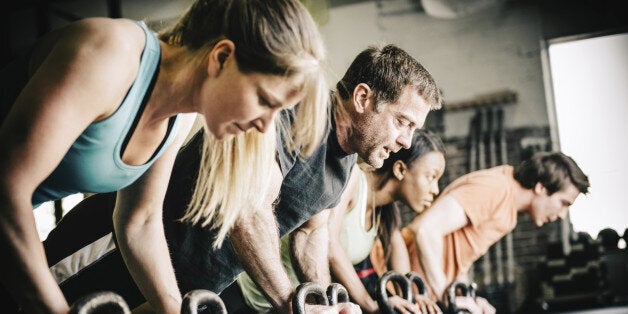 If you're a beginner, the gym can be a terrifying place, fraught with its own social etiquette, not to mention the paranoia that everyone is looking at you, and wondering if you're actually doing the exercises correctly.
HuffPost UK Lifestyle asked some of the UK's top fitness experts and personal trainers to tell us what their tips were for starting out. It's important to get it right so that you continue to keep going beyond January (and don't subsequently regret that expensive membership).
1. Make sure you utilise the induction you get at the gym, all gyms should offer this when you join. It is basically an explanation and demonstration of the equipment and how to use it in the gym, but it also sets you a basic program to get you going.
2. At the beginning stick to machine weights rather than free weights until you feel comfortable in the gym and have better understanding of weights. You cant go too wrong with machine weights.
3. Invest in one personal training session every 6 weeks, they will give you a specific program to do individual to you that you can work on for 6 weeks and then if you get stuck with the program you have the reassurance that you have a trainer to ask.
4. All gyms should have a personal trainer or someone who is supervising the gym working all the time to help members, they are paid to help you so don't feel you are putting them out by asking questions about equipment etc.
5. NEVER feel that you shouldn't be in the weights area if you are working on a program or feel intimidated by anyone in the gym, you have every right to be there as much as any one else.
6. Don't start weights too heavy, if you haven't done weights before start light so you and your muscles get used to lifting weights, there will be less chance of injury and it will make you feel comfortable with the weights you are using.
7. Don't let anyone around you influence what you are doing, there are too many people out there who want to give advice that they have only read in a magazine.
9. Do classes that the gym offer, they are free and will make you feel more comfortable in the gym.
10. If you don't feel sure of anything never be afraid to ask in classes or the gym, no question is stupid.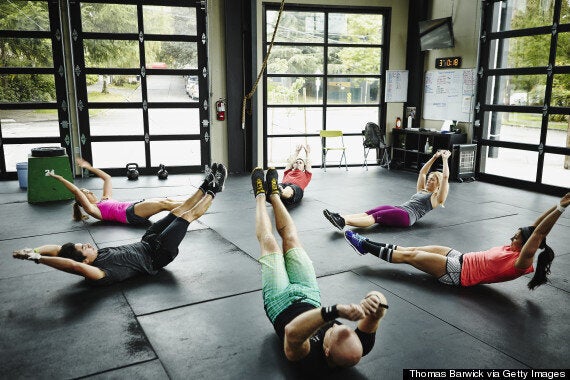 11. If you're just starting out at the gym this new year I would start off slowly but surely, it's better for the long term. Start with working out for 30 minutes, focusing mainly on strength training with some interval training at the end. If you're new to the gym begin with just the weights machines until you build up sufficient strength to deal with free weights.
A good full body work out would be 5 sets of chest press for 10 repetitions, leg press for 10 repetitions, seated row for 10 repetitions, bodyweight lunges for 10 repetitions and hanging knew raises for 10 repetitions. Once you've completed that you can finish with a blast on the bike or rowing machine using a Tabata interval training protocol, which is 8 rounds of 20 seconds as quick as you can followed by 10 seconds rest repeated 8 times.
12. Remember that everyone else is far too absorbed in their own workouts to be scrutinising yours!
13. If you're not working with a PT, go in with a written plan rather than trying to wing it once you get there.
14. You must know your goal! Hire a personal trainer, even if this is just for an assessment and define your goal whether this is building up your strength, improving your endurance, increasing your size, losing weight, etc. Get them to give you a plan. The type of exercises, the intensity as well as the number of sets and reps will vary depending on your goal. Your goal must also be specific (i.e. I want to lose 5lbs in 2 weeks). This will help you stay focused.
15. Do not limit yourself to cardio. After 30, we start losing weight at approximately 5% per decade (not just in our biceps but also our organs) so building muscle through resistance training is a must!
Related