For the first time ever, the most heavily tattooed city in the UK has been revealed.
A survey conducted by motorbike insurance brokers, Carole Nash, proves that the art form is no longer just for bikers - it's a mainstream part of our culture, still rising in popularity.
So who took the crown as the most tattooed city in Britain?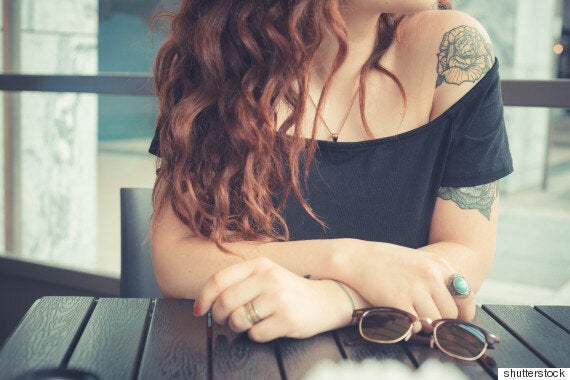 According to the study, 45% of tattooed people in Birmingham boasted between 11 and 15 inkings - more than anywhere else in the UK.
UK's Most Tattooed Cities*

Birmingham – 48%

Norwich – 41%

Glasgow – 40%

Sheffield – 36%

Bradford – 36%

Aberdeen – 23%

Liverpool – 22%

Cardiff – 20%

Nottingham – 19%

Bristol – 18%

*Percentage of survey respondents who said were tattooed and have more than 6 tattoos on their body.
The research also showed that while only 7% of people born before 1950 had a tattoo, this number had increased to 36% for those born in the swinging 60s and rose again to 42% for people who grew up during the 80s and 90s.
The most popular style of tattoos in each city were also revealed - with the capital favouring dotwork geometric styles like mandala, and northern cities preferring to opt for large lettered designs.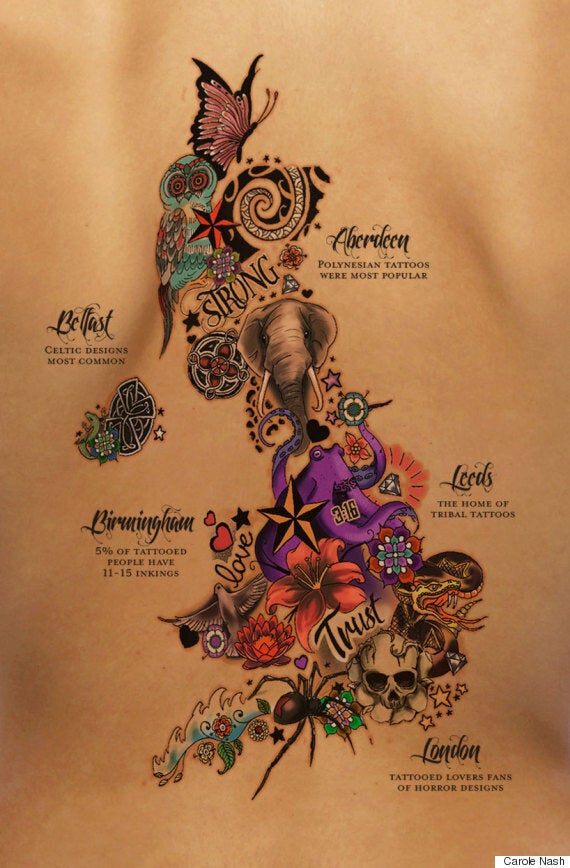 Most Popular Design Elements By City

London – Geometric

Aberdeen –Polynesian/Maori

Leeds – Tribal

Liverpool – Memorial

Birmingham – Big flower, smaller Celtic and horror designs

Norwich – Big Lettering, smaller flowers and animal designs

Glasgow – Big Lettering, smaller symbols and animal designs

Sheffield – Big Lettering, smaller flowers and animal designs

Bradford – Big lettering, smaller Celtic and flower designs

Bristol – Big animal, smaller flower and letter designs

Cardiff – Big flower, smaller symbols and letter designs
But tattoo artist Charlotte Ross suggests that local trends are less random than they may appear.
"A lot of the public get the tattoos they do because that is the style they're exposed to, it's what they see in their area on a regular basis," she said.
"As such, it's down to the type of tattooist in the area. Then you get people who'll research and hunt for a particular style, often travelling to wherever their desired tattooist is based".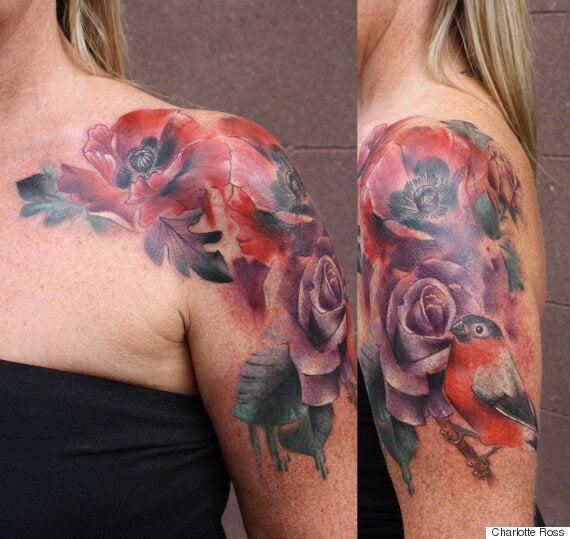 When asked why they got their skin inked, many respondents stated that they got a tattoo simply because they like the way they look (39%), and had on average spent £198 each on covering their body.
But is this all in the name of fashion or something deeper?
"For so many people tattoos are simply aesthetic, they like how they look, which is why I have a lot of the ones I do," Ross said.
"For others it can be something deeper, a way of healing - whether they have gone through a trauma themselves or lost someone.
"The power of a tattoo is monumental sometimes, as a tattooist it is so rewarding seeing the smile on your client's face when you show them the finished piece."
The research appears to confirm Ross' opinions - over half (51%) of people with tattoos said that they would not cover them up for any reason and only 7% said they feel judged for their body art.
For more information on the survey and a greater look at the country's favourite tattoos by region, head on over to the Carole Nash blog.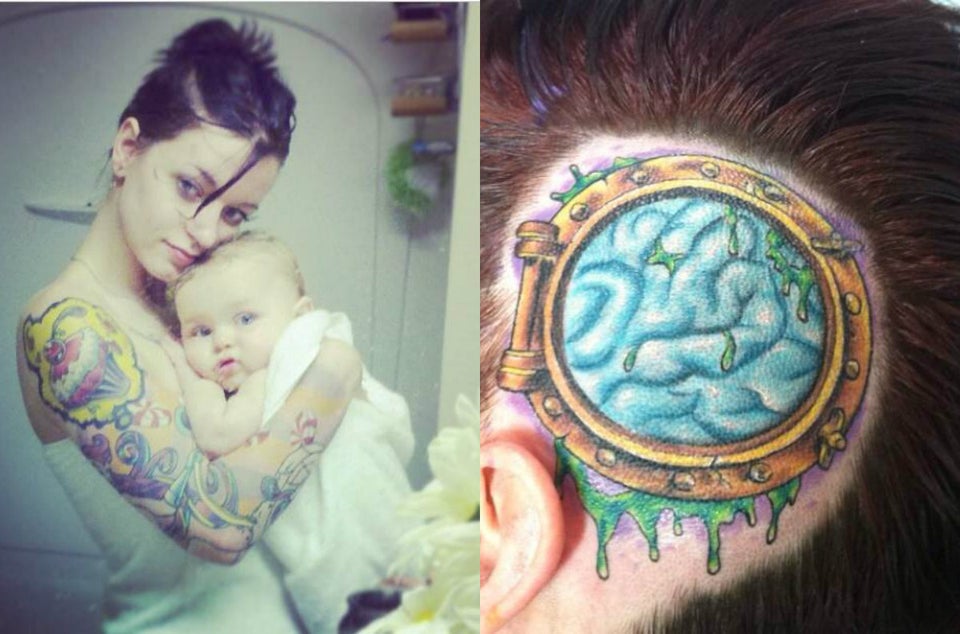 Women's Tattoos -- And The Meaning Behind Each
Related