A teenager who allegedly tried to travel to Syria to join the self-proclaimed Islamic State (IS) terrorist group downloaded videos of a British aid worker being beheaded, a court has heard.
Ednane Mahmood searched for "British man beheaded" on his laptop before downloading a video showing the beheading of British aid worker David Haines, alongside fellow captive Alan Henning, kneeling on the ground, Manchester Crown Court was told.
Prosecutor Mr Julian Evans said that the following day Mahmood, "undeterred by this graphic and violent imagery", began looking up cheap flights to Bulgaria and Turkey, the Press Association reported.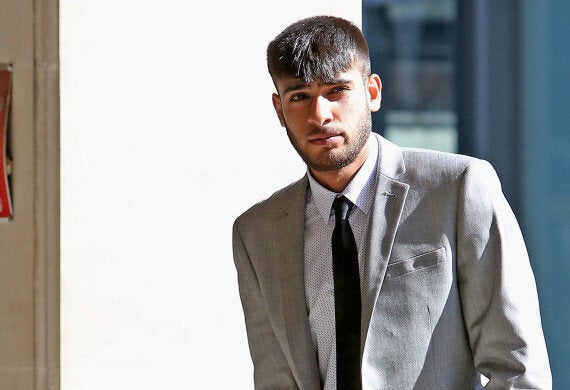 Ednane Mahmood allegedly tried to travel to Syria to join IS
Not long afterwards he fled his home in Blackburn, Lancashire, in the early hours of the morning to attempt to travel to Syria.
The 19-year-old is now on trial charged with attempting to travel to Syria to commit acts of terrorism.
He denies the charge and also pleaded not guilty to two counts of providing others with internet links to speeches and propaganda and at the time of doing so was reckless as whether his conduct would be a direct or indirect encouragement or other inducement to the commission, preparation or instigation of acts of terrorism.
Wearing a grey suit on the stand on Tuesday, he listened intently as jurors were told that he left his family home by taxi in the early hours of September 18, 2014, to board a flight from Manchester Airport to Bulgaria leaving a letter addressed, "To Family" stating his intentions.
Mahmood was to then purchase a return flight to the capital of Bulgaria, Sofia, on September 15, 2014, so as not to arouse suspicion.
Evans said: "Mr Mahmood planned to travel to Syria with the intention of committing acts of terrorism. That is the overwhelming inference to be drawn from the nature of the subjects he was researching and the material he was viewing in the lead up to his departure."
"He took that early morning flight intending to travel to Syria to engage in acts of terrorism, that is namely to fight in Syria with and on behalf of the group or organisation then known as Isis [also known as Isil or Daesh].
"When he left he did so with little money, few possessions and did so with no means of communicating with others."
The court heard that his family had been unaware of his intentions and on the day that he fled had reported him missing to police, who found a letter explaining his intentions when they searched the home.
Evans said: "He was telling his family in the clearest terms that he was leaving the comforts of his life in the UK in order to fight abroad on behalf of Allah and on behalf of Muslims. He did not care what others might think of him and his decision and he was well aware that he was putting himself in harm's way and that he might die as a consequence."
The prosecution said that Mahmood's interest in Syria, jihad and IS was said to have developed over time from 2012.
In the month before his departure the prosecution said his searches became "increasingly acute".
In one private Facebook message to a male, promoting IS as unstoppable, he wrote, "I love this vid".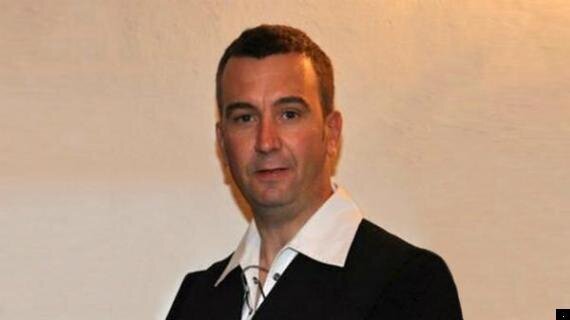 Mahmood is said to have watched a video of the murder of British aid worker David Haines
By July 2014 he was posting links to videos and looking at information on the internet about the terror group.
An examination of the Toshiba laptop recovered from his family home showed that he posted links to IS videos showing militants shooting soldiers and suicide bombers.
In August 2014 he appeared to describe IS as the "victorious group".
On August 31, 2014, he posted an image on Facebook with the words, "I wish I could fight in the cause of Allah and then be killed, and then fight, and then be killed, and then fight, and then be killed."
But the court was to hear that he never got to Syria and his brother managed to contact him online and persuade him to return home.
Related