What's in a name? Well when one woman named her pet dog Trigger, she had no idea how apt it would prove to be.
Allie Carter, from Avilla in Indiana, US, found herself in hospital suffering a gunshot wound - after after being shot in the foot by her beloved canine.
Carter had left the safety catch off on her 12-gauge shotgun when her 11-year-old chocolate Labrador stepped on it.
Trigger had managed to step on the - you guessed it - trigger, causing the gun to fire and catching Carter in the left foot.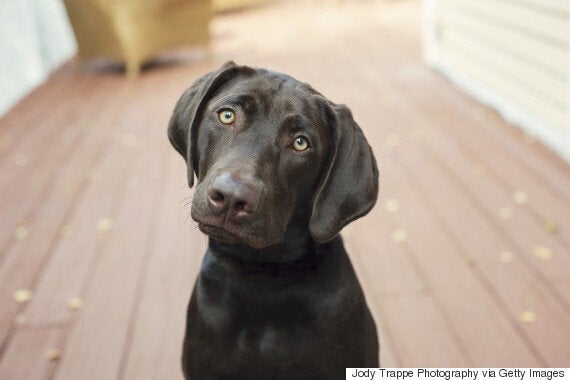 Allie Carter was shot in the foot by her chocolate Labrador (FILE PIC)
Indiana conservation officer Jonathon Boyd used the incident to remind gun owners of safety protocol, including using the safety catch and ensuring the weapon's barrel is pointed in a safe direction.
He said: "We encourage everyone to take a hunter education course before they venture out in the field."
This is not the first time an owner has been shot by their dog.
In a similar incident in 2011, a man was shot in the bottom during a duck-hunting expedition in Utah and in 2013 a hunter was shot in the leg when his dog inadvertently fired a gun by jumping on it.
Popular in the Community