Adele has revealed it was Amy Winehouse who inspired her to 'pick up a guitar' and start writing songs in a revealing new interview.
READ MORE:
The singer, who released her first single, 'Hello', in two years last week, also admitted she felt 'uncomfortable' watching the recent 'Amy' documentary because she felt it was 'intrusive'.
She told i-D magazine: "If it wasn't for Amy and [her debut album] 'Frank', one hundred percent I wouldn't have picked up a guitar."
She added: "Contrary to reports, me and Amy didn't really know each other, we weren't friends or anything like that. I went to Brit School and she went for a little while. But a million percent if I hadn't heard 'Frank' this wouldn't have happened. I adored her."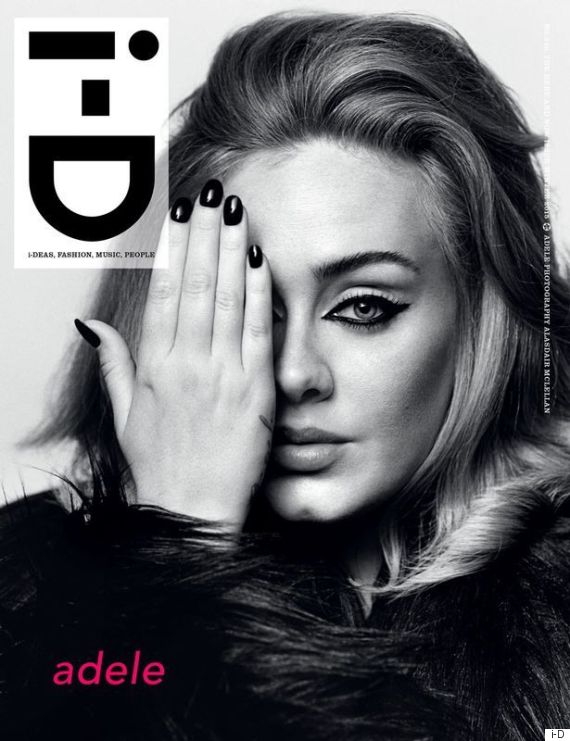 Adele is this month's i-D cover star
Adele says she wasn't initially going to watch the documentary film about Amy's life but was swayed by the positive reviews it received.
"I loved her and I went through my own massive grieving process as her fan," she explained. "I'd finally got to a place where I felt really great about the impact she'd had on my life, in every way. I felt really, really fond of it all. But then I read this review of it and that made me go and see it.
"I got super emotional with the funeral footage. But I wasn't really that into the saved voicemails and stuff like that. I felt like I was intruding so I actually felt a little bit uncomfortable and that ruined it for me.
"I love watching her, but I kind of wish I hadn't seen it. But you know, I love Amy. I always have, I always will."
Story continues after the video...
The 27-year-old also admitted she fears fame could ruin her life, in the same way it robbed Amy of hers.
"I'm just frightened of it, you know?" she said.
"Frightened of it destroying me and it ruining me, and me getting lost and turning into some of the people that I love with my whole musical heart.
She continued: "And I get frightened for the people that I love, feeling like they've lost me."
Despite being the biggest female singer on the planet, Adele has managed to live a low key life out of the public eye since having her son, Angelo, but admits it's not easy avoiding the paps.
"It's definitely harder to avoid it than it is to give into it," she explains. "I think most people tend to give into it because it is easier, but I just can't."
"Me being photographed in Waitrose is being famous for no reason and that is something that I am not up for and I will not stand for, for myself.
"It's not me trying to be like f****** anti-famous c***, I just want to have a real life so I can write records," she said. "No one wants to listen to a record from someone that's lost touch with reality. So I live a low-key life for my fans."
Read the full interview with Adele in the latest issue of i-D, out now.
LIKE US ON FACEBOOK | FOLLOW US ON TWITTER