The 27-year-old, who came out as transgender this month, received the accolade at a ceremony in London on Tuesday.
Writing on their Instagram account, Monroe said: "Seeing I came out as transgender last week I'm kind of surprised to be awarded a Woman Of The Future - as I'm not sure I'll even BE a woman in the future... But I am here with the platform I have because I stand on the shoulders of giantesses, the women who have gone before me, who have broken down the barriers and changed the rules and won the votes and allowed me to be exactly who I am.
"In accepting this award I pay tribute to the pioneers and the bra burners and all of us here who share a common purpose, for an equal society, where we can all be exactly who we are and make the world a safer, more inclusive place to be.
"And I stand by that even full of testosterone and if I'm rocking a beard in a year's time, thank you to all 600 of you here who fight for equality and women's rights, every single day, thank you."
Monroe, who identifies as non-binary transgender and has asked to be referred to using 'they/ them/ their' pronouns, has faced hositility to being shortlisted at all after coming out.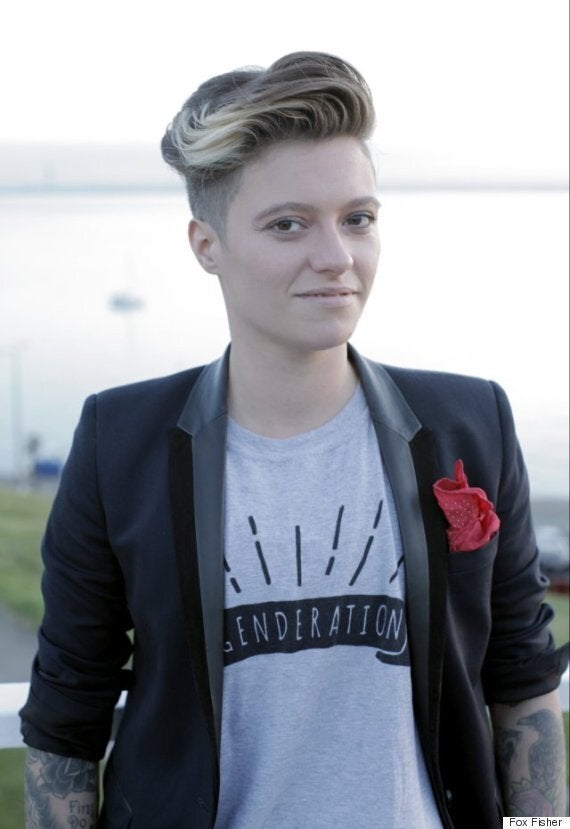 Jack Monroe has come out as non-binary transgender
Monroe has responded to the criticism, pointing out: "Brouhaha about me still being on the #womenofthefuture shortlist after coming out as trans – as non-binary I am as female as I am not."
WOF has been recognising and nurturing young female talent in the UK for ten years.
Founder Pinky Lilani said: "The strength of the WOF network a decade in is testament to the dynamism and energy of the individuals that have made up the Awards shortlist each year.
"The judging panel are overwhelmed every year by both the achievements and the promise of the young women sitting in front of us -and we all rest safe in the knowledge that these women will be our leaders of tomorrow."
Useful websites and helplines: