More than a third of modern slavery victims who applied for asylum in the last five years were denied permission to stay in the UK, "shocking" official figures show.
Since 2010, 1,200 officially identified victims of human trafficking applied for asylum but only 782 were given permission to stay, leaving 418 (34.8%) without legal status in the country, modern slavery minister Karen Bradley revealed.
Human traffickers typically profit from victims through forced labour, sexual exploitation and criminal activities such as forced begging or cannabis cultivation.
It is understood that most of those who were not allowed to stay came from so-called "safe countries" or from the European Union.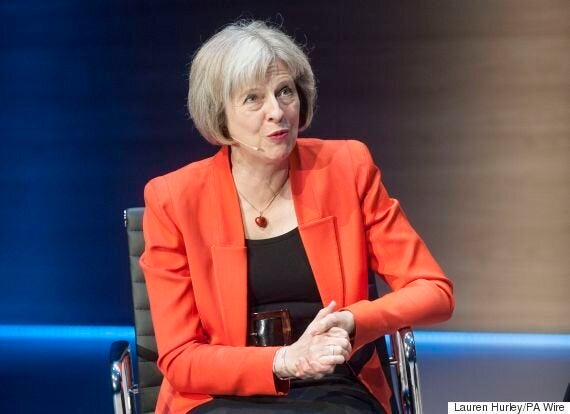 Theresa May is in charge of the Home Office, who process asylum claims
Labour's Kate Osamor, who uncovered the statistics using a written parliamentary question, said it was wrong to focus on what risks victims might face on return to their home countries.
The Edmonton MP said: "I was shocked by the statistics revealed through my parliamentary question.
"The Government claim that they have made targeting human trafficking a priority and have improved identification of victims through the national referral mechanism (NRM), however this suggests they are not providing the long-term support to victims which they deserve.
"The status of a person as a victim of human trafficking should be taken into account in a person's asylum status, rather than focusing on 'risk on return'.
"Victims of trafficking have experienced mental and physical trauma and it is our responsibility to give them support.
"The currently advised 45-day reflection and recovery period for 'potential victims' written into the NRM is not, in my opinion, enough.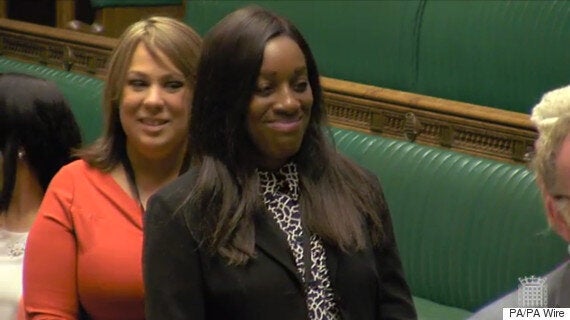 Osamor pictured being sworn in to Parliament
"I will be pushing the Government further on this issue to find out on what grounds asylum was refused and how many applications were only successful upon appeal, which is not a statutory requirement for victims of human trafficking."
Bradley said around two-thirds of the victims were given "some form" of legal status in the UK, although it is unclear whether they were given full asylum.
The Tory minster said: "Between 01/01/2010 and 30/09/2015, 1,200 applications for asylum were submitted by individuals recognised as victims of human trafficking by the national referral mechanism. Of those, 782 individuals (65.2%) were successfully granted some form of leave to enter/remain in the UK as a result of their asylum application."
A Home Office spokeswoman said: "The UK has a proud history of granting asylum to those who genuinely need it and every case is carefully considered on its individual merits.
"Where people establish a genuine need for protection, or a well-founded fear of persecution, refuge will be granted.
"Protecting victims of modern slavery is a responsibility we take extremely seriously.
"That is why, as part of our landmark Modern Slavery Act, we introduced new legislation that significantly enhances support and protection for victims, gives law enforcement the tools they need to target today's slave drivers and ensures perpetrators can be severely punished."
Popular in the Community