In a lengthy post, Habgood reveals that as well as looking into adoption, the couple is on a sperm donor list but explains: "There is a SERIOUS sperm shortage in this country. At this point, it takes 18 months to get to the top of the sperm donor list and then, if you're lucky, you get a choice of three donors. Not ideal.
As well as waits of up to 18 months, it states those in same-sex relationships are having to wait considerably longer than heterosexual couples.
Dr Simon Kelly of Fertility Associates told the outlet that part of the reason of a shortage in the country is became donor treatment is so highly regulated in New Zealand.
He said: "It's not like the movies where people get paid. All we can cover is travel and parking costs". He added that further genetic tests narrow the pool of viable donors and that one of the 'tests' of the strength of the sperm is to freeze it and then thaw it to make sure it survives.
"All in all, we might reject 50% of donors," he explained.
This couple's criteria is as follows:
1. A kind heart.

2. Intelligence (though this can be measured in a myriad of ways... i.e. if you don't know what myriad means, that doesn't mean you're not intelligent.)

3. You don't want to be a dad. You just want to be a cool dude that helped us out. Though these details can be discussed. And yes, the baby would know who you are... "The kind man who gave us some sperm." NOT "Daddy."

4. You have a clear medical history. Ideally no diabetes, heart conditions or other genetic conditions. No HIV either please:)

5. You are taller than us. Not hard, but we're already stunted enough.

6. You are 45 or younger. Sorry…. after 45, the risks of Autism, Schizophrenia and Dwarfism increase. And, as I mentioned, we're already hobbits!
1. You are not white. We're not racist, just would love a mixed bub. .... But really, come one, come all.... We think you're all beautiful. Any ethnicity is amazing.

2. You're athletic.

3. You're creative.

4. You're curious.

5. You're successful in your field. (That has nothing to do with $$)
1. You're an All Black.

2. You're an amazing lover. (But no, we don't want to have sex with you..... we just want to bring more amazing lovers into this world.)

3. You own a sweet kids clothing label that can kit out our bub 24/7.
Despite the somewhat lengthy list, Habgood points out that at the end of the day their ultimate goal is simply to have a healthy baby.
"Boy, girl? Black, white? Short, tall? We don't care. But hey… Everyone else gets to choose their baby when they choose their partner. If I could smoosh Alley's freckles and everlasting positivity with my extreme good looks, intelligence and undeniable modesty, then I would, but no matter how hard Alley and I run at each other, it just ain't working. We've even stopped using protection!"
Interested applicants are invited to email the couple, who own their own business, on alleynz@hotmail.com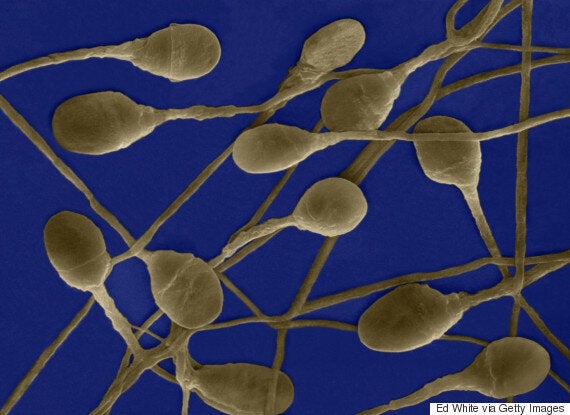 Habgood clarifies: "As this post is traveling the country, concerns/questions have been raised about the legalities. Long story short, if we don't know you, we will be doing this insemination through a doctor. This means that you are legally 'the sperm donor' and NOT 'the father'.
"You will have no legal rights to the child, which means that you would NEVER be asked to pay anything towards the child. And also means, you get no say over how the baby is raised. However, as we mention above, we are keen to find a donor with the same core values as us, and someone who is interested in being present (even if just on birthdays) in the baby's life. If anyone has any other concerns or questions, (that DON'T include questioning our sexuality) then let us know."
While the public post states the couple are not actively seeking media coverage in their quest, it has gone viral and has been flooded with good wishes and support. It also appears to have opened a wider debate on the use of sperm banks.
In a comment, Habgood wrote: "If we don't end up picking you… Please be encouraged to donate sperm to a sperm bank. All the men who have offered seem amazing and if we don't end up being your baby mamas, there are so many women that do need your help."
Sperm shortages are a problem in Britain too. In September it was revealed that the country's national sperm bank was launching a recruitment drive for donors amid the fact it had had only nine registered donors in the year since it opened.