A video of Kim Kardashian's daughter North West telling paparazzi not to take her photo has caused outrage online.
In the video, the two-year-old gets out of a car with her nanny and is swamped by photographers almost immediately.
North initially smiles, but as she walked closer to her ballet class she can be heard saying to the photographers: "I said no pictures".
Members of the paparazzi replied with a muffled "ahh", but carried on taking her photo anyway.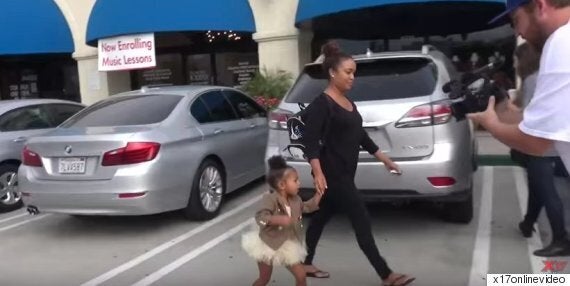 Viewers of the video have called a North West's treatment by the paparazzi "heartbreaking"
Dressed in a sassy ballet outfit, the two-year-old then hurriedly skipped into her ballet class holding her nanny's hand.
The video, posted by X17 Online, then shows a clip of the same photographers waiting outside and photographing North West as she heads back to the car after the class.
It has been viewed nearly 125,000 times within a day of being uploaded.
"It's disgusting that a group of full grown men stalk a two-year-old, you should be ashamed of yourself," wrote one YouTube user on the video.
Another wrote: "It's pretty sad having grown men waiting around to take photos of a two-year-old girl.
"Worst part is they were there before she arrived and were still there after she finished class. Half of those guys wouldn't wait that long for their own daughters."
One user commented on the fact that North wasn't accompanied by any of her celebrity relatives and yet the photographers still wouldn't back off.
Others alluded to the fact North's dad Kanye West has been known to shoot down paparazzi.
"She is her father's child isn't she? He's teaching his daughter to defend herself," wrote one.
Others chose to share their anger at the paps on Twitter.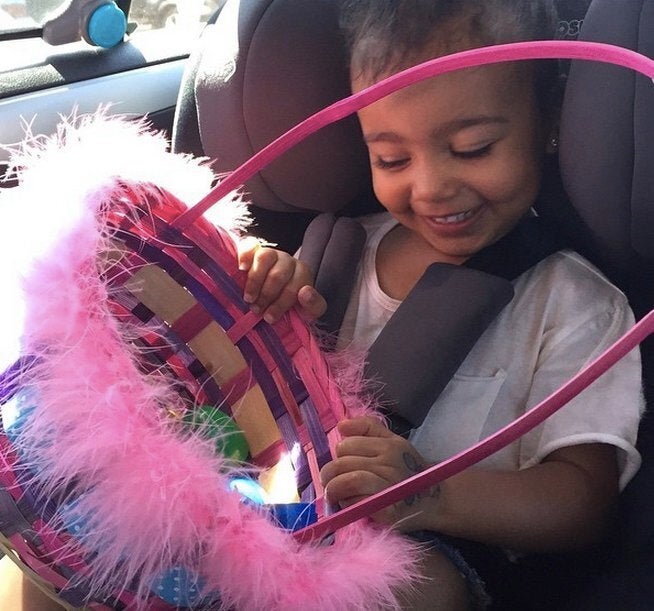 The Cuteness of North West