A student was able to pay off his tuition fees thanks to a video he uploaded onto YouTube of his cat staring at her reflection in the mirror.
Fraser Napier uploaded the footage of his feline Sox in April 2013, and the video has since had more than 3m views. Napier, a 24-year-old from Blackburn, near Aberdeen, was approached by a business in the US who wished to pay him a third of a cent for every video view, in return for hosting advertising next to the video.
Thanks to his cat, Napier earned around £1,800 - enough money for his college course.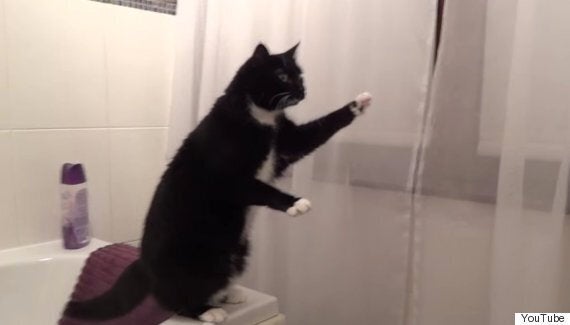 Napier has a lot to thank his cat for
"One day I noticed Sox sitting on the edge of the bath looking at herself and posing in the mirror above the sink, so I started filming and uploaded a video to YouTube. I just recorded it because I thought it was funny," he told the Aberdeen Evening Express
"I got an email from YouTube telling me that I could get advertising on it. I thought it was great because I got the funding for my college course."
The budding filmmaker has now graduated with a HND in Creative Industries: TV - and still lives with Sox.
Popular in the Community