Chrissy Teigen has received some negative comments about the food she's eating while pregnant. And she's not happy.
The 29-year-old model posted a string of sarcastic tweets claiming she was going to - among other things - have a "cigar in a hot tub" and soak her "tuna in vodka" - after being criticised for eating Cap 'n' Pebbles, a brightly coloured cereal sold in America.
"If you wanna give me unsolicited baby advice on the damn cereal I eat, you better unlock your profile so I can see your perfection," she wrote.
Chrissy Teigen does not want your pregnancy advice...
The photo was quickly picked up by others, with more than 2,100 comments, many criticising the food she was eating while pregnant.
"Don't feed your baby that dyed crap," one follower commented.
Another person added: "I love you but don't eat this crap while pregnant… it's beyond bad for baby and of course it's not organic."
Although there was a lot of negativity, the most recent comments revealed new mums showing solidarity to Teigen for satisfying her cravings.
"Do what you want I craved sour gummy worms," wrote one mum. "My little man is almost seven days old and he turned out to be perfect!"
Another wrote: "I'm currently on Pringles in the middle of the night - whatever you can eat to survive the first trimester"
After receiving the comments, Teigen took to Twitter to respond:
It seemed many followers agreed with her comments, as her first tweet received nearly 8,000 favourites, with the other four receiving between 2,000 and 4,000 favourites.
Her fans waded in on the joke, too with one adding: "Follow it up with a rollercoaster and heavy lifting and BAM. You're sorted."
This isn't the first time the model has responded to people trying to police her pregnancy. Earlier this month she grew tired of people commenting on the size of her baby bump.
"Uh @ChrissyTeigen from the looks of that bump, I think u might be expecting twins," wrote one person. "Isn't it kinda early to be already shown like that?"
Teigen tweeted in response: "I did IVF. One at a time. It isn't twins. I can see the damn thing. Get out of my uterus!"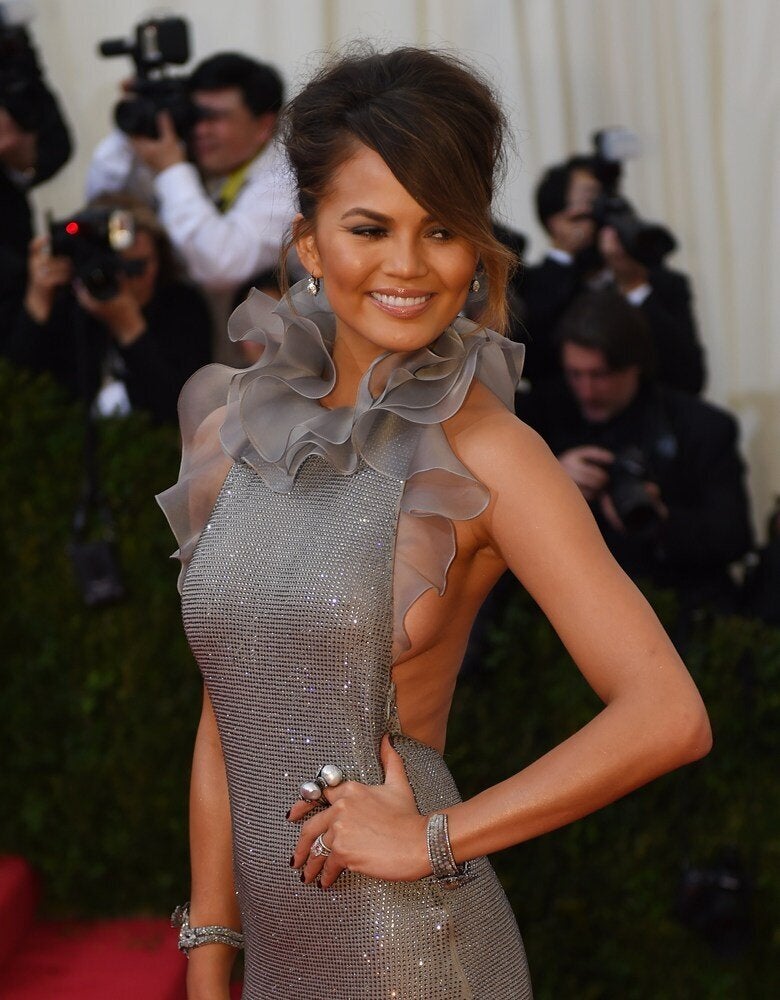 Le style de Chrissy Teigen