A police officer has been praised by President Barack Obama after diffusing a potentially dangerous situation - through the medium of dance.
The unnamed female officer was attending a disturbance when she noticed 17-year-old Aaliyah Taylor dancing to the popular song, "Watch Me (Whip/Nae Nae)," and announced she had "better moves" .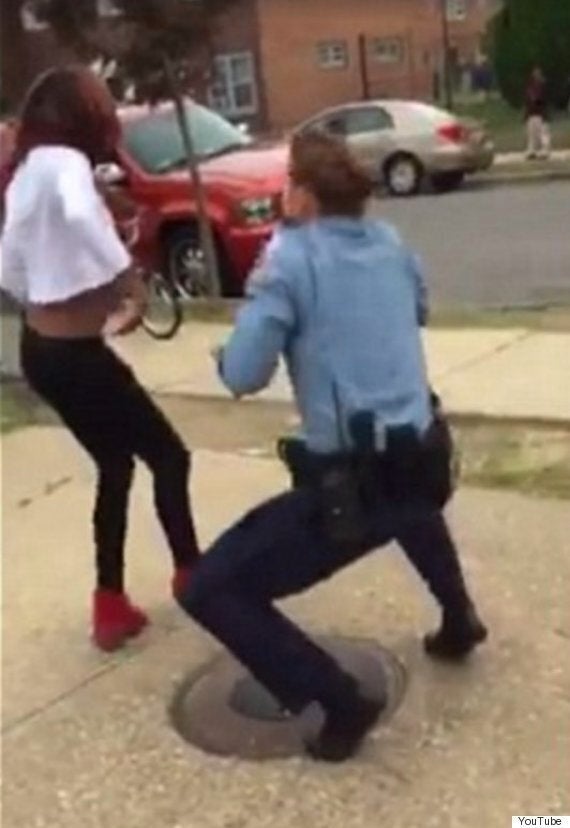 Aaliyah Taylor was challenged to a dance off by a police officer in Washington
"Instead of us fighting, she tried to turn it around and make it something fun, I never expected cops to be that cool. There are some good cops," Taylor said.
Taylor also said the officer would have kept going, but after several minutes of dancing she got tired, so the two hugged and everyone left the area.
The police officers reaction to the situation has earned her praise from the President himself, Barack Obama.
He tweeted: "Who knew community policing could involve the Nae Nae? Great example of police having fun while keeping us safe."
Taylor later posted a video of the dance-off on Facebook, where it had been viewed hundreds of thousands of times in less than 24 hours.
The officer told the Washington Post she didn't want to be identified, saying the story wasn't about her.
Popular in the Community