Rihanna's hyper-girly pinked-out advert for her latest perfume RiRi caused a flurry of excitement on social media when she revealed it on Instagram, but little did we know she was almost naked in it.
The Marilyn Monroe/Madonna inspired campaign showed RiRi (the singer, not the perfume) looking every inch the pop princess in what looked like a billowing pink dress.
But thanks to this just-released behind the scenes video of the shoot, we can see she wasn't quite so covered up.
What we thought was a frilly dress, turned out to be a the most badass pair of pink gloves in existence, which Rihanna teamed with a folded down baby blue romper and white lace-top stockings.
In a second backstage video, Rihanna can also be seen posing up a storm in a dreamy pink bathroom - relaxing topless in a bathtub with an retro telephone. Ahh the life of a celebrity....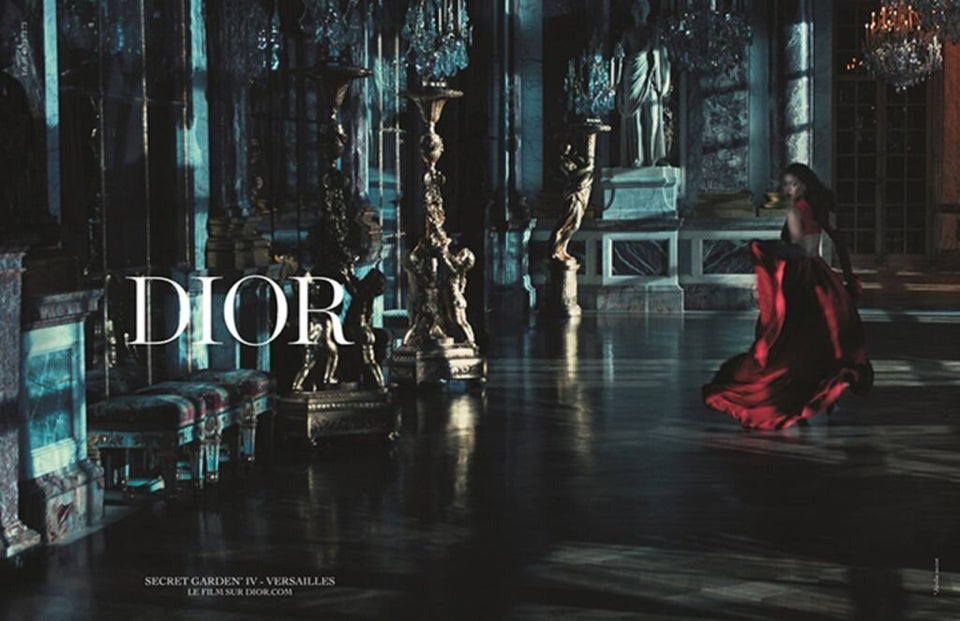 Rihanna's Dior Ads
Popular in the Community