Remembrance Sunday parades are being scaled back or axed because budget cuts have led to a lack of police cover, Labour has claimed.
Shadow home secretary Andy Burnham said annual ceremonies were being hit for the first time following years of financial pressure, the Press Association reported.
He called on Theresa May to step in and hand over the cash forces need to ensure commemorations can be staged.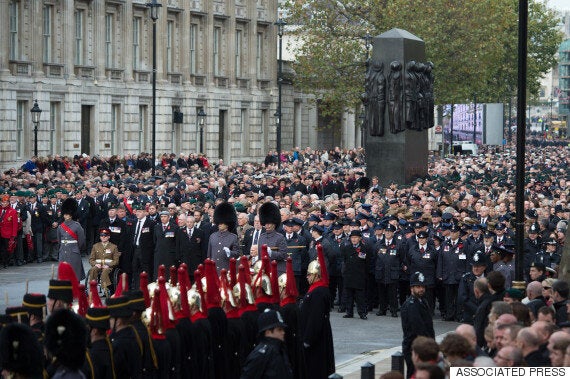 Remembrance Sunday parades are being scaled back or axed because of budget cuts
John Duffell, organiser of an annual parade in Epping, Essex, said it would not go ahead this year.
He told the Mail on Sunday: "There's been a parade here since 1919. The police are saying they won't do the road closures we need for the parade this year. People are really disappointed."
In a letter to the Home Secretary, Burnham said under pressure police forces were being forced to choose which public events and calls are offered assistance.
"It has been brought to my attention that, for the first time, this is impacting on the police presence required for road closures at annual parades and wreath-laying Remembrance ceremonies," he wrote.
"Following the centenary of World War One, there has been increased interest in these events and they have an important place in our national life.
"This year, events in Yorkshire and Essex have been shortened and the 97th annual parade in Epping, attended by hundreds of local people each year, has been cancelled for lack of the necessary police resources.
"With only one week to go until the public will expect Remembrance Sunday events to take place around the country, I would ask you to ensure that police forces receive the extra resources they require so that every event can go ahead and allow people to honour the memory of service men and women."
A Government aide told the Mail: "The police have never had a policy of routinely policing Remembrance Sunday parades or other special occasions. Decisions like this are a matter for chief constables."
Popular in the Community