More than 100,000 children will wake up homeless this Christmas Day across Britain - the equivalent of four children for every school in the country - according to estimates from Shelter.
The charity calculated that the number of homeless children has increased by almost 15,000 in the last year alone.
It said the number of children living in temporary accommodation is at highest level since 2008, The Press Association reported.
Shelter said that with councils under pressure from the affordable housing shortage, the number of families living in B&Bs - accommodation which is often cramped and unsuitable for children - has more than trebled over the last five years.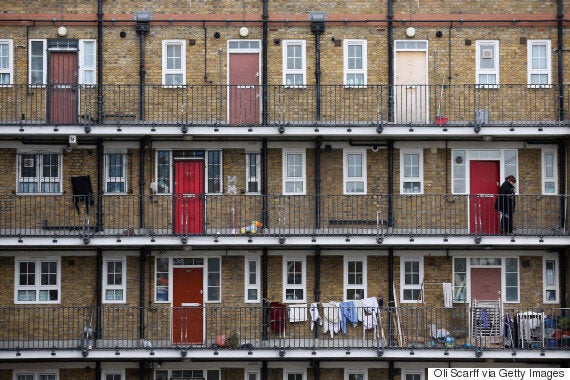 More than 100,000 children will wake up homeless on Christmas Day across Britain
In mid-2010, around 800 families were living in B&Bs, a figure which has leapt to around 2,700, according to the charity.
Shelter's research, which looked at the experience of homeless children living in B&B and hostel accommodation, used Government figures covering England, Scotland and Wales as well as carrying out in-depth interviews.
It said its advisers are struggling to cope with demand for help from the growing number of families battling to keep a roof over their heads.
The charity, which conducted research with 20 families living in B&Bs and hostels, said families reported living in unfit and often dangerous conditions.
It heard reports of children seeing their parents being physically attacked, being exposed to drug and alcohol abuse, and having strangers enter their rooms without permission.
The majority of families interviewed said their children's emotional wellbeing and development had been badly affected, with reports of bed-wetting, problems with speech, anxiety, and distress, Shelter said.
In some cases, the impact was so severe that parents reported that children developed worrying behaviours including one child who began to self-harm and a six-year-old boy who developed a nervous tick due to anxiety.
Many children were also fearful of their new surroundings and became tearful and clingy, not wanting to be in different rooms from their parents.
Families were living in single rooms, with children and their parents often having to share a bed. Many families were forced to eat meals on the floor or on their bed as very few had space for a table or a communal area fit to eat in, Shelter said.
Alison Mohammed, director of services at Shelter, which has launched an emergency Christmas appeal, said: "There's nothing more heart-breaking than hearing the voice of a parent who's desperately trying to keep a roof over their children's heads.
"But the sad fact is, almost every day, we hear from families who've fallen on hard times and found themselves living in a single cramped room of a B&B or hostel, unable to give their children the environment they need to grow and thrive in.
"Worrying about your child's safety every day, eating dinners on the floor, and sharing beds - this is no way for a family to live."
A Department for Communities and Local Government spokesman said: "One homeless child is one too many but time spent in temporary accommodation ensures no family is without a roof over their head.
"We have made over £1bn available since 2010, to prevent and tackle homelessness and support vulnerable households, and statutory homelessness acceptances are now less than half the 2003-04 peak.
"Our investment has helped prevent almost a million households from becoming homeless.
"Of course we recognise the need to build more homes – which is why over the next five years are committed to deliver 275,000 extra affordable homes – the fastest rate of delivery for 20 years."
Popular in the Community