Aldi has become the latest supermarket to pay above the government's National Living Wage, raising staff wages to £8.40 an hour.
The discount chain supermarket will increase wages for all UK employees from next February, with workers in London receiving £9.45 an hour in London.
It was announced on Monday that Aldi will be the latest retailer to raise staff's wages above the living wage - topping offers from competitors Lidl and Morrisons, who guaranteed last month to raise staff wages to £8.20.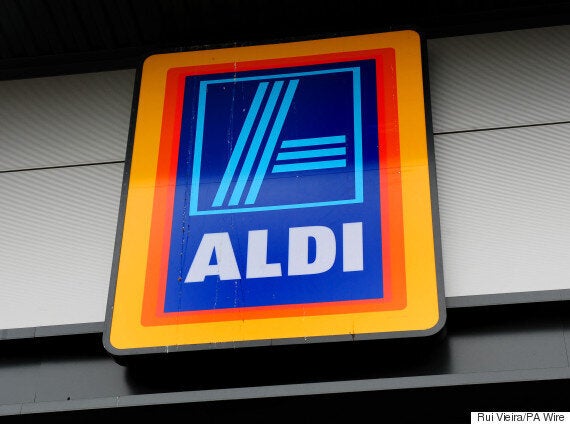 Aldi becomes the latest supermarket to pay staff more than the Living Wage
The company said it already pays all its store assistants at least £8.15 an hour and more than £9 per hour on average.
Matthew Barnes, Aldi UK and Ireland CEO, said: "Just as Aldi won't be beaten on the low prices of our products, we are also committed to offering the best pay and benefits in the industry.
"The success of Aldi in the UK and Ireland has been driven by the commitment, hard work and ambition of our employees and we will continue to maintain our leading position on pay."
The "bold" move has been welcomed by Living Wage Foundation.
Sarah Vero, director, Living Wage Foundation said: "We welcome the fantastic news that Aldi is set to raise its hourly wages to rates far above the national minimum and the premium for over 25s.
"Their bold move demonstrates that paying the Living Wage in retail is achievable; despite other major supermarket chains telling campaigners that higher wages for the lowest paid are simply not possible. The economic climate has shifted. It's time for business to recognise we need a recovery for all.
"We are working with Aldi to encourage them to accredit as a Living Wage employer, which would ensure all directly employed staff as well as sub-contracted staff working on their premises, are paid at least the Living Wage, and in the capital, the higher London Living Wage.
"70% of people report that they would choose to shop in a Living Wage accredited retail chain, and over 85% of people think businesses that can, should pay the rate.
"We hope that this trend of increasing pay rates on the high street will continue and consumers can make meaningful Living Wage choices at the check-outs."
Aldi opened its 600th store in the UK earlier this month, in Cardiff.
About 5,000 staff will get a pay rise as a result of the announcement, out of 28,000 in the supermarket's UK workforce.
In this year's summer budget, George Osborne announced the new minimum wage, which is set to be £7.20 an hour from April 2016 for people aged over 25.
The wage is set to increase to £9 by 2020.
Aldi joins supermarket chains, Lidl and Morrisons, who announced last month that they will also pay their staff in excess of the National Living Wage.
Lidl's increase will be an average wage increase of £1,200 per year.
From March, Morrisons will pay 90,000 shop floor staff £8.20 an hour, a significant rise from the previous wage of £6.83 for shop workers.
In London that could go up to an hourly rate of £8.95.
Reactions from retailers to the new wage has been varied. While businesses such as Morrisons, Lidl and Ikea have embraced Osborne's announcement, others have focussed on the effect it could have on customers.
The popular chain, which has 1,668 outlets across the UK, said that the new wage could have an impact on how much the business charges customers in the future, although further details have not yet been released.
Related