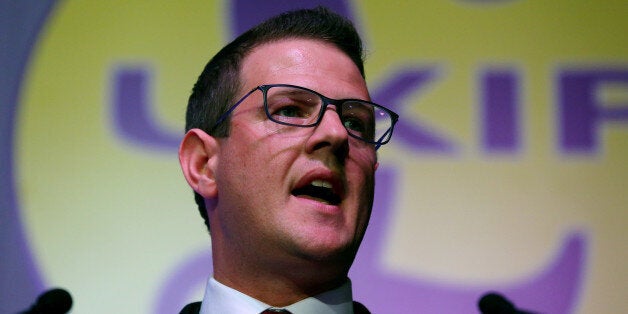 Jeremy Corbyn is so "anti-British it's ridiculous" according to the man tasked with masterminding what would be a stunning Ukip victory in the Oldham West by-election.
Paul Oakden was behind the campaign which saw Ukip come within 617 votes of snatching one of Labour's safest seats in the Heywood and Middleton by-election last year.
He will now run the anti-EU party's campaign ahead of the Oldham West and Royton vote, confirmed today as taking place on December 3.
Despite coming more than 14,700 votes behind Labour in the seat in May's General Election, Mr Oakden believes Ukip can push Jeremy Corbyn's party all the way.
Speaking to The Huffington Post UK, Mr Oakden said: "Jeremy Corbyn has been elected by Labour members, but there are huge swathes of those in the party who aren't happy with him.
"More importantly, I think a very big swathe of Labour voters aren't happy with that.
"He's so anti-British it's ridiculous, and that's in complete contrast to voters in Oldham West.
"What would be a good result for us will be coming away knowing we have given everything, and taken a swipe out of the Labour's complacency."
Attacking Mr Corbyn over his perceived lack of patriotism is becoming a recurring theme for Ukip, and will form a central part of the party's campaigning tactics in the election campaign.
Speaking on The Andrew Marr Show yesterday, party leader Nigel Farage said: "There's a genuine question of 'Is he patriotic? Does he actually believe in the country?'
"We know he's a republican, we know he wants to give the Falkland Islands to Argentina."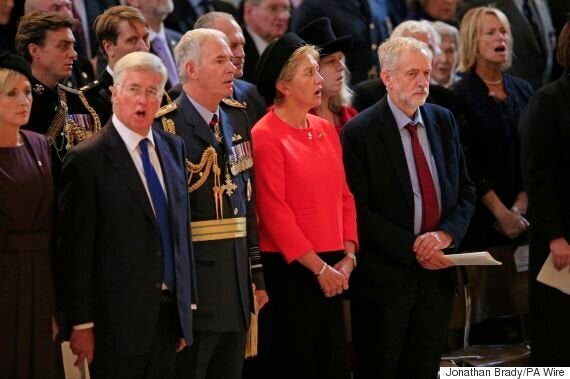 Jeremy Corbyn was criticised for not singing the national anthem
In October 2014, Ukip went from being 17,284 votes behind Labour to within 617 of winning the Heywood and Middleton by-election – an adjacent constituency to Oldham West.
A combination of a focused campaign and a low-turnout could see Ukip's share of the vote rise considerably.
The party will announce its candidate for the seat tomorrow morning, but Mr Farage is not standing and The Huffington Post UK understands deputy leader Paul Nuttall has also ruled himself out.
Mr Oakden refused to be drawn on who the candidate would be, but said much of the same team who performed above expectations in Heywood and Middleton last year would work on the campaign.
He added that whereas last year party resources were split between Heywood and the Essex constituency of Clacton – where Tory defector Douglas Carswell was contesting a by-election for Ukip – the focus would purely be on the North West this time around.
He said: "What we are aiming to do this time is send people out knocking on doors and go into the constituency.
"There's no doubt this is the most important by-election our party has ever fought, more important than Clacton.
"Four million people voted for us in May and we need to demonstrate that we are a political party, we are not just eurosceptics, and not all about the referendum."
Unlike the two by-elections won by Ukip last year, in Clacton, Essex, and Rochester and Strood, Kent, Ukip's campaigning expert Chris Bruni-Lowe will not be taking a frontline role.
Mr Bruni-Lowe is regarded as one of Mr Farage's closest allies in Ukip, and helped plan the Ukip leader's ultimately unsuccessful bid to win South Thanet in the General Election.
Labour has yet to announce its candidate for the election, but the front-runner is Oldham Council leader Jim McMahon.
The Lib Dems have selected Greater Manchester councillor Jane Brophy, while the Conservatives are still in the process of choosing a candidate.
Popular in the Community