Kate Winslet thinks parents are "losing control" of their kids to social media and has urged them to take iPads "out of their children's hands".
The 40-year-old actor, who admitted her kids do not use social media in the house, said parents need to encourage kids to play games away from a touch screen.
"Don't let them sleep with it. Play Monopoly. These things are not rocket science. Do drawing games.
"If we go to the pub we always take paper and pen," Winslet told The Sunday Times Culture Magazine.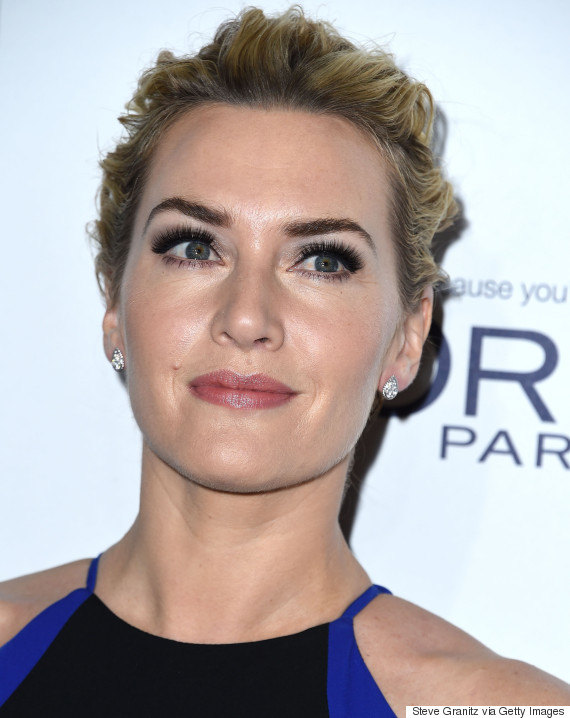 Winslet, who is mum to Mia, 11, Joe, 11, and Bear, 23 months, said she feared social media would damage her children's self-esteem.
"It's really hard to keep your finger on the pulse," she added. "It's an incredibly powerful educational resource if it's used correctly.
"But I think the problem is a lot of these things aren't being used correctly. I think they're being completely abused."
Winslet said the solution was simple: to put parental control in place.
She said parents need to stay in touch with their kids and know what they're doing, especially when on social media.
The actress married to Ned Rocknroll, recently spoke out about family life, admitting her three children from three different marriages all get on really well.
"They're absolutely adorable together," she told PEOPLE. "They're very helpful, I must say. I really love hanging out with my kids. They're terrific people.
"They're kind of happy in who they are, too, and that's all you can really hope for them - that they love being themselves."
SEE ALSO:

Kate Winslet Recreates Titanic Scene On 'Running Wild With Bear Grylls'

Kate Winslet Gives Body Positive Message To Daughter, Mia: 'We're So Lucky We're Curvy'