The five things you need to know on Monday November 2, 2015...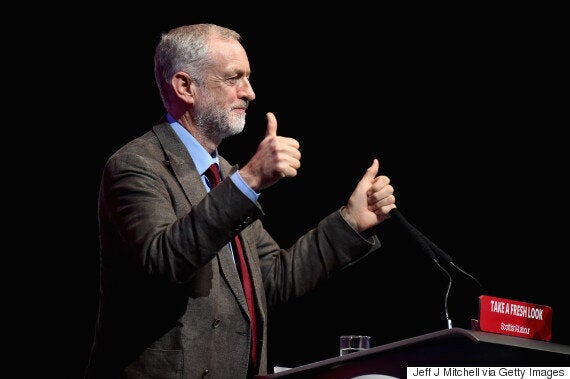 Given voters' reluctance to wander out on cold dark nights, we don't often do elections in December in the UK (though we had a general election in December 1910, you can have that fun fact for free). But I'm reliably informed that Labour will today formally move the writ for the Oldham West and Royton by-election and it will be held on Thursday December 3rd.
Labour HQ feels the need, the need for speed and you can see why. There's a race against time to ensure that UKIP, who came second in this safe seat in May, can't pile in enough bodies and resources to steal it from under their noses. Labour came within a whisker of losing nearby Heywood and Middleton, and that was in October, not the turnout-depressing December.
Today Labour's NEC by-elections sub committee interviews the candidates to whittle them down to a shortlist for the local party. Jim McMahon, the leader of Oldham Council, is undeniably the front-runner. Other current and former councillors Abdul Jabbar and Mohammed Azam are also on the long list, as well as ex MP Chris Williamson, Jane East, Sophie Taylor and Sabina Kahn.
The by-elections committee is made up of Keith Vaz, Ellie Reeves and Unite's Jennie Formby. But the Telegraph reports that Kate Godfrey - who has attacked the 'morally wrong' appointment of Seumas Milne - has been left off the list.
Bonfire night is when the final Labour selection takes place and whoever is chosen will face fireworks. Nigel Farage hasn't been slow to make plain UKIP's main by-election attack: on Jeremy Corbyn's patriotism. He told Marr yesterday: "This is the first test of Jeremy Corbyn's leadership on a national stage and I think there is a genuine question of: is he patriotic?"
McMahon (who I remember giving an impressive speech to Progress at Labour conference two years ago) wouldn't have any trouble on the patriotism front, given his centrist views.
But Michael Fallon has already seized on the Scottish Labour conference vote yesterday to ditch Trident. The vote - greeted by a thumbs up from Corbyn, and which featured Scottish Unite breaking with its UK union line on protecting defence jobs - was a stark example of the difficulties Labour faces in keeping together its coalition of Scottish and English interests, let alone keeping together the Shadow Cabinet. With Remembrance Sunday coming up, the Sunday Times yesterday quoted a 2013 Morning Star speech from Corbyn lamenting the 'shedloads' of Government money earmarked for the 100th anniversary of the First World War. Expect much, much more of this in Oldham as Labour's new left direction becomes an issue writ large.
Ahead of Wednesday's Investigatory Powers Bill, Theresa May has embarked on a strategy of folding on some issues (like browsing histories), while playing her cards close to her chest on others (like judicial oversight of new powers). Her Marr Show U-turns have been welcomed by civil liberties campaigners but they remain suspicious.
David Davis and the Runnymede Tories (who believe in ancient freedoms and have enough numbers to dwarf the Government's majority of 12) are in an informal alliance with Labour. Though no contact has been made between the two groups, Labour and the Tory rebels seem united over the issue of whether a judge should have the final say on the most intrusive surveillance. Of course, the Lords is also stuffed full of former judges, legal eagles and sceptical former spooks.
Mrs May seems intent on a hybrid form of oversight that mixes ministerial with judicial backstops. She insists that judges lack the democratic accountability of a Home Office Minister. But while her critics are citing David Anderson QC, the independent reviewer of terror legislation, for support, this morning May won the backing of Anderson's predecessor, Lord Carlile.
Carlile - seen by Tory securocrats as their favourite Lib Dem - told the Today prog there had been "quite a lot of demonisation, rather casually, of the police and security services who in reality are the unsung heroes who have kept this country safe in recent years". And he said it was "rather glib" to just say judges should be given the power to authorise everything. He argued that there were very few judges who were "fully vetted" or who have proper insight into how intelligence matters work. "That is ultimately responsibility of ministers," he said.
Crucially, Carlile made May's big point about practicalities: it is not as easy to get hold of a judge in the middle of the night (when the spooks need urgent action on a terror threat) as it is to get hold of a minister. I'd expect some push back on that issue though from Anderson and others.
George Osborne is in Berlin today in the latest No.10 and No.11 charm offensive with our biggest EU ally as part of PM's renegotiation plan. The Chancellor has said overnight the UK and Germany are the 'beating heart' (didn't Andy Burnham copyright that one?) of Europe, its 'engine for growth'. The Times says Osborne wants a legally binding protection for the single market installed straight after an EU referendum, rather than wait for the next round of treaty changes.
Of course, Osborne knows better than most that his future leadership ambitions rest on just how good a deal, and sellable a deal, he and the PM get on EU reform. And he won't have been over-amused to see Theresa May on the Marr show refuse to rule out leading the Leave campaign. Asked by Marr if there was any prospect of that (Nigel Farage said he'd be 'absolutely delighted' if she did lead the Brexit camp), she replied 'let's see'.
But it's Osborne's other chief rival for the Tory leadership who is again making strong Eurosceptic noises. In his Telegraph column today, Boris Johnson tries again to square the circle of his general support for more migration (unlike May), while arguing the UK needs to control its own borders. Here's the key quote: "It feels at the moment as if there is a giant plot – abetted by big business and tacitly supported by the forecasters in the Treasury – to use the excuse of EU rules to keep immigration beyond democratic control, so that the numbers keep rising, and so British companies get the skills they need.." Giant plot, huh?
Meanwhile, the FT reports that a top Tory hedgie is set to give No.10 a wedgie. OK, they don't quite put it like that, but donor and hedge fund boss Sir Michael Hintze is poised to give a 'generous' sum to the Brexit EU referendum campaign. His son already works for Vote Leave.
BECAUSE YOU'VE READ THIS FAR…
Watch this American mum take hefty handfuls of sweets from a Halloween table, despite a note asking trick or treaters to be 'considerate'.
The Housing and Planning Bill gets its second reading in the Commons today and Labour is lining up attacks on several fronts. I see there's a Written Ministerial Statement from Greg Clark on housing associations too.
Clark has already proved why the PM put him in place as Communities Secretary, quietly defusing a row over Right to Buy plans by securing a deal with housing associations. But trouble still looms, with Labour's John Healey warning the bill is an end to localism and will leave a big hole in funding for affordable homes. Shelter is warning the PM's starter homes plans at Tory conference will lead to 180,000 fewer cheap homes. The Telegraph has spotted Government documents it says will give automatic planning permission for new homes on greenfield sites.
But one other political dimension picked up on by Tristram Hunt is the impact on immigration tensions. Blogging for HuffPost UK today, he warns that the number of non-UK nationals in social housing is increasing, and points out the Tory bill means they could now buy homes on the cheap despite only having lived here for a few years. In Stoke, more than 10% of housing association lets are to non-UK nationals, Hunt points out.
It takes something special to unite Norman Lamb, Alastair Campbell and Andrew Mitchell but all of them have teamed up to launch a cross-party campaign to protect mental health spending. Each of them has dealt their own or family mental health issues and wants to ensure that promises to give parity of esteem to mental and physical health policy are actually made real.
Other political figures to back the campaign include David Cameron's former advisor Steve Hilton and nine former Tory and Labour health secretaries. And they have celebrity backing with Danny Boyle, Graham Norton, Delia Smith and Archbishop of Canterbury among 200 big names signing a letter to the Chancellor ahead of his spending review.
If you're reading this on the web, sign-up HERE to get the WaughZone delivered to your inbox.
Got something you want to share? Please send any stories/tips/quotes/pix/plugs/gossip to Paul Waugh (paul.waugh@huffingtonpost.com), Ned Simons (ned.simons@huffingtonpost.com), Graeme Demianyk (graeme.demianyk@huffingtonpost.com) and Owen Bennett (owen.bennett@huffingtonpost.com)
Popular in the Community