One of the worst things about being a member of Generation Rent is not being allowed to have pets at home.
So we're rather excited that a cat-sitting service may soon become available nationwide.
Cat in a Flat, which is currently only available in London, connects cat owners with moggie-loving sitters.
The company provides the cat sitters with an alternative income in return for tummy rubs and playtime, while giving cat owners peace of mind that their fur babies have company while they're away.
The company's founders, Julie Barnes and Kathrin Burckhardt, will be launching a crowdfunding campaign later this week in the hope they'll be able to extend the service across Britain by Christmas.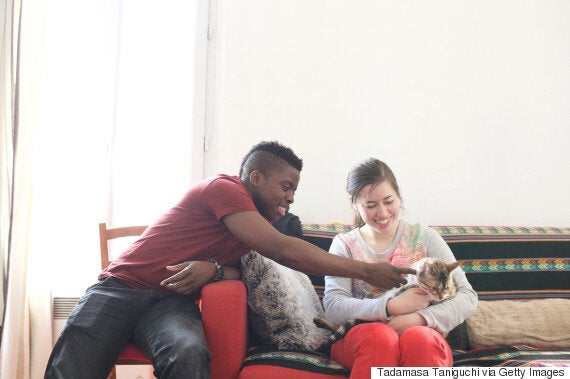 Barnes and Burckhardt came up with with the idea when discussing their respective cat-related quandaries.
Burckhardt is a long time cat lover – but her husband is allergic – while Barnes has a troublesome tomcat who needs an experienced handler to tend to his needs.
"With Christmas fast approaching large numbers of the UK's 7.9 million kitties will be left home alone over the festive period, or uprooted to unfamiliar surroundings with a damaging effect on their routine and wellbeing. We believe that cats deserve better," Burckhardt says.
"Meanwhile with towns and cities becoming more anonymous, we believe that our service helps to bring communities closer together."
The company interviews potential sitters who live in the same community as an owner and Lloyd's Insurance Brokers covers every single cat sitter and cat who is booked and paid for through the system.
Related