A wild deer who unexpectedly turned up during a newborn's photoshoot ended up being the perfect addition to a baby's photo.
Photographer Megan Rion had created an autumnal scene in the woods with one-month-old Connor on a haystack surrounded by leaves and pumpkins.
But she managed to make the photo that bit more special by capturing a wild deer - now known as 'Maggie' - in the photo looking down on Connor.
The moment the deer walked up to Connor and leant down to sniff him was caught on an eight-second video, then posted to YouTube.
The photo was shared more than 22,500 times on Facebook, with people commenting how beautiful it was.
"This is absolutely magical and amazing!" wrote one person.
Rion said the deer has turned up at her shoots before, but there's never a guarantee.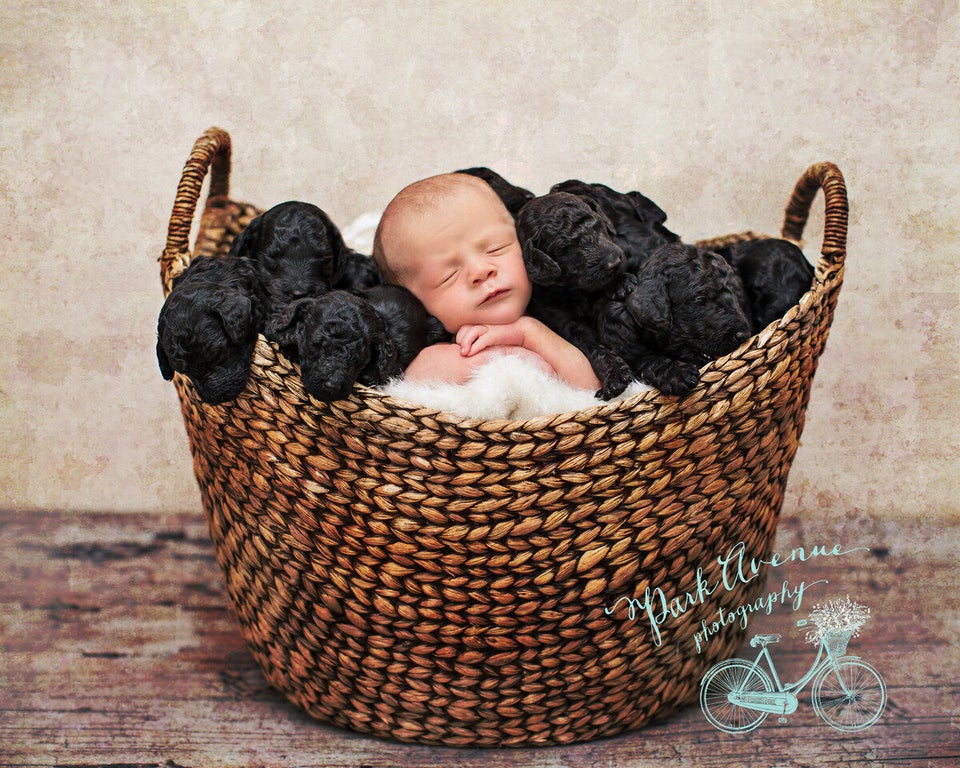 Newborn Baby And Puppies Take Part In Adorable Photoshoot