Egypt's president has dismissed Islamic State's claim it brought down the airliner that crashed in the Sinai peninsula as "propaganda".
IS claimed to have brought down the Russian Metrojet plane, killing all 224 people aboard, shortly after it crashed on Saturday. The plane was bound for St Petersburg and nearly all the dead were Russian citizens.
Experts believe IS, also known as ISIS or ISIL, lack the missile capability to hit a plane at 31,000 feet, though it is possible a bomb was used on to take it down, they think.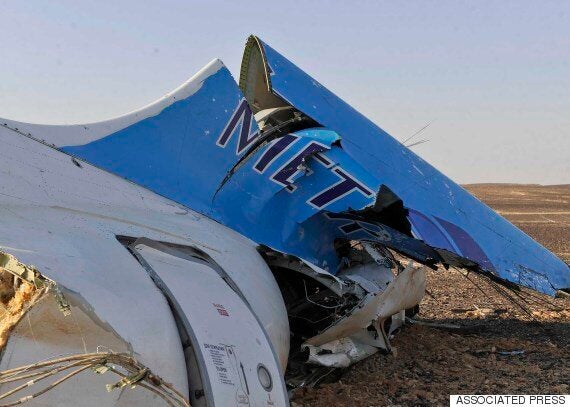 Wreckage of the plane which crashed on Saturday, killing all 224 people aboard
President Abdul Fattah al-Sisi, who is due to visit Britain shortly, told the BBC: "When there is propaganda that it crashed because of (IS), this is one way to damage the stability and security of Egypt and the image of Egypt.
"Believe me, the situation in Sinai - especially in this limited area - is under our full control."
Metrojet ruled out "a technical fault of the plane or a pilot error" at a news conference in Moscow on Monday.
US Director of National Intelligence James Clapper said terrorism was "unlikely" but said he would not rule it out.
IS issued a statement within hours of the crash claiming responsibility but not saying how it brought the plane down.
It said: "Soldiers of the Caliphate were able to bring down a Russian plane above Sinai Province with at least 220 Russian crusaders aboard.
"They were all killed, praise be to God. O Russians, you and your allies take note that you are not safe in Muslims lands or their skies.
"The killing of dozens daily in Syria with bombs from your planes will bring woe to you. Just as you are killing others, you too will be killed, God willing."
Shiraz Maher said the statement appeared genuine but the claim it made was "almost certainly nonsense".