A woman has died after a former lover who was furious that she rejected his marriage proposal set her on fire, medics have announced.
Sonia Bibi was admitted to hospital suffering severe burns, which she said happened when she was doused with petrol and set alight by Latin Ahmed.
The 20-year-old spent a month at Nishtar hospital in Multan, Pakistan, but although doctors initially believed she would recover, her wounds became infected and she died on Tuesday morning, the Guardian reported.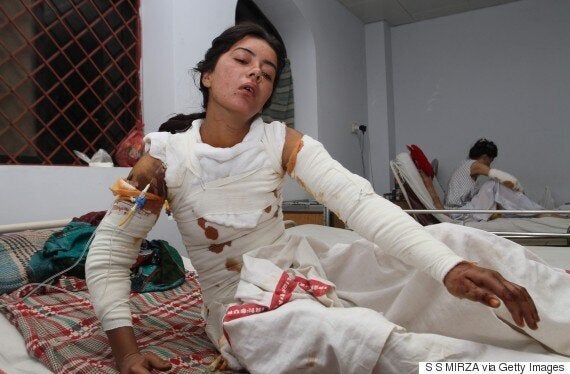 Sonia Bibi has died after being set on fire
She had suffered burns to 50 percent of her whole body.
Preliminary investigations suggested that Ahmed had set Bibi on fire when she rejected his marriage proposal.
She told police that she had fallen out of love with him.
There are some 5,000 "honour" killings across the globe annually.
Popular in the Community