Around 180 people - some 9% of staff - are to lose their positions at the society.
Many of the staff being laid off from the publication's prestigious nature magazine, which include photographers, designers, editors and fact-checkers, have won awards for their work at NatGeo.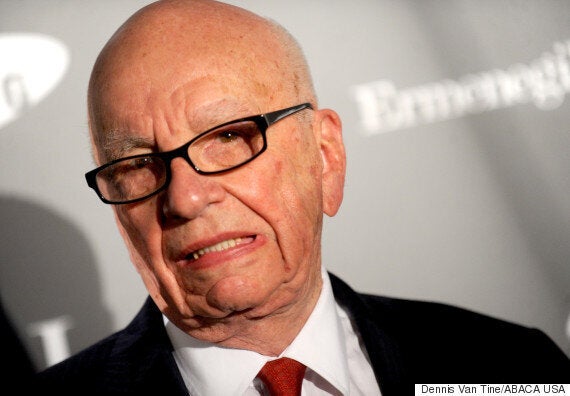 Rupert Murdoch's 21st Century Fox bought National Geographic earlier this year
This is despite the fact that, according to Snopes, 21st Century Fox CEO James Murdoch vowed in September "The value of [the National Geographic] brand comes from its integrity and, fundamentally, it's authenticity with its customers, and you would never do anything with it that presupposed changing any of that."
Some people online pointed out the irony of this…
Some also began to speculate on what the lack of fact-checkers would mean for the publication…
And a number of people also said that they would be cancelling their subscriptions…
A spokeswoman for National Geographic told the publication that the decision to make cuts was not part of the deal to sell the magazine.
M.J. Jacobsen said: "We wanted to take care of our long-serving employees."
The magazine, founded in 1888, became a for-profit operation following the Murdoch takeover.
It was sold by the National Geographic Society in September.
A National Geographic spokesperson told HuffPost UK: "The National Geographic Society and the National Geographic Channels are in the process of reorganizing in order to move forward strategically following the closing the National Geographic Partners deal, which is expected to occur in mid-November.
"The entities combined have about 2,000 employees, and all staff have been advised as to their status as of closing. Involuntary separations will represent about 9% of the overall workforce reduction, many in shared services, and a voluntary separation offer has also been made to eligible employees."
Related