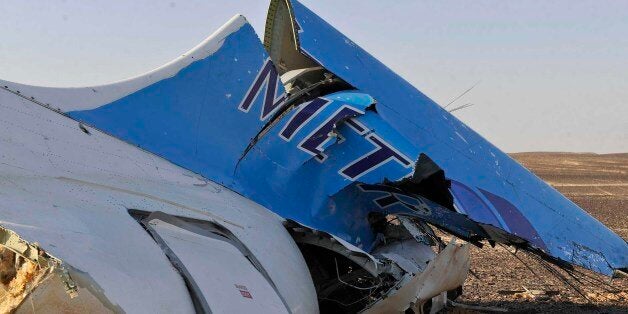 All flights due to leave Sharm el-Sheikh for Britain this evening are to be put on hold to allow a team of UK experts to assess security arrangements in place at the airport, a spokesman for the Prime Minister's residence added.
Number 10 insisted that travel advice had not been changed, but that delays at the Egyptian airport were designed to "ensure the safety of British citizens on flights from Sharm".
A spokesperson commented: "We have been following the investigation closely to make sure that we take any steps necessary to ensure the safety of British citizens on flights from Sharm. That will always be our priority.
Story continues below slideshow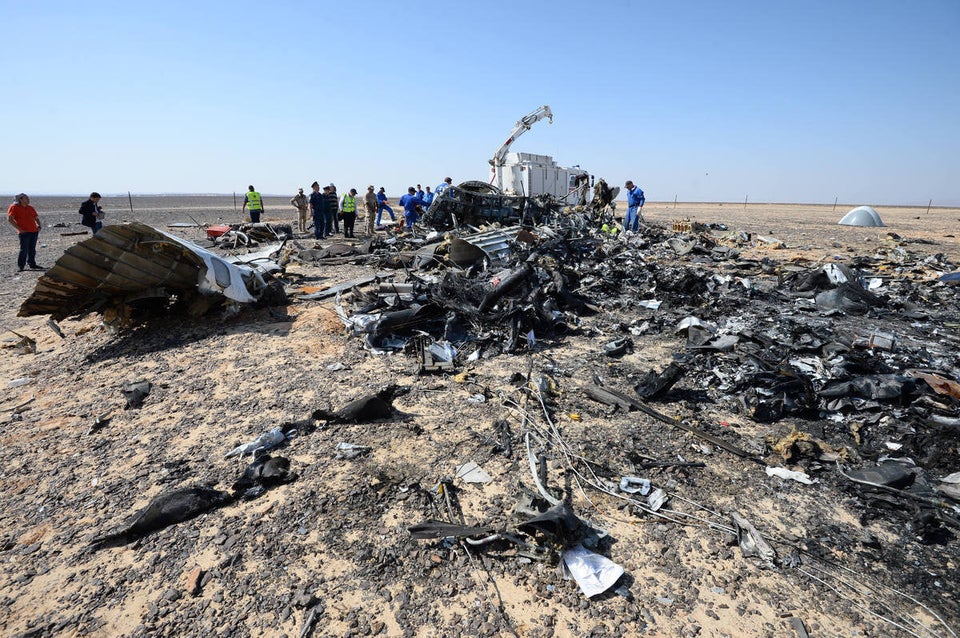 Russian plane crash
"The Prime Minister called President Sisi yesterday evening to discuss what measures the Egyptians are taking to ensure the tightest possible security arrangements at Sharm el-Sheikh airport.
"While the investigation is still ongoing we cannot say categorically why the Russian jet crashed. But as more information has come to light we have become concerned that the plane may well have been brought down by an explosive device."
The spokesperson went on to say that UK aviation experts currently travelling to Sharm would assess the airport's security as a "precautionary measure".
The process is expect to be completed tonight, they added, but around 20,000 Britons remain in Sinai. Extra-consular assistance is reportedly being flown out to assist them.
A security source quoted by Sky News claimed that the intelligence which prompted David Cameron to take the decision he has tonight did not come from the wreckage of the plane.
It also emerged that Cameron will chair a meeting of the Government's COBRA emergencies committee at 6.45pm this evening to review the security situation.
Egyptian authorities have previously claimed the Metrojet Airbus A-321 was not shot down but instead broke up mid-air.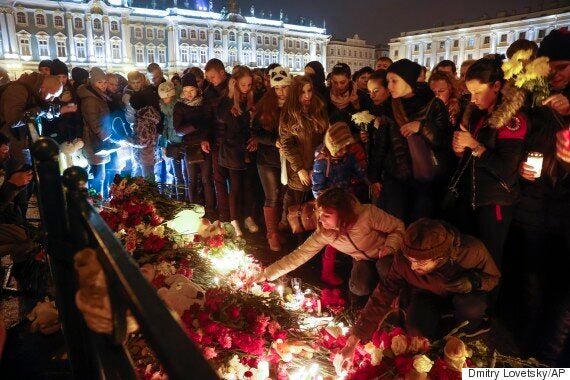 Tributes paid to the killed passengers
Saturday's crash killed all 224 passengers on board - including 221 Russians and three Ukrainians, the majority thought to be tourists returning from their holidays.
Grief-stricken families have now identified 33 of the crash victims, as rescue teams in Egypt continue combing the Sinai desert for more remains and parts of the plane's fuselage.
Only one body has so far been released to a Russian family for burial, but the paperwork is almost complete on 22 others, meaning that many more families should soon get their beloved ones' bodies back.
Russians have still been seen sobbing in grief on Wednesday at the unruly pile of flowers, photos and stuffed animals left at the entrance to St. Petersburg's Pulkovo Airport.