James Corden has invited another star to join him for some 'Carpool Karaoke', and this time he's hit the road with Jason Derulo.
Over the course of the video, which was recorded for James's American talk show, the pair sing through some of Jason's biggest hits, including 'Want You To Want Me', 'Wiggle' and 'Talk Dirty' - during which, James asks for a bit some insight into "talking dirty".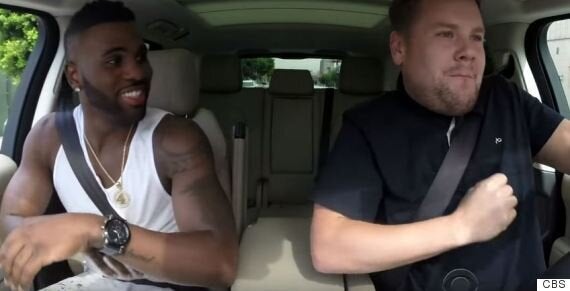 Jason Derulo and James Corden
Jason confesses: "You know what's crazy? In my younger years I would never speak [during sex]... until this one girl told me it was weird."
Watch the full video above...
Later in the video, the 'Whatcha Say' singer shows off an unexpected hidden talent, by belting out a bit of opera right there in James's car, later joking that he could be on the verge of releasing a "hip-hopera" album to rival R Kelly's seminal release 'Trapped In The Closet'.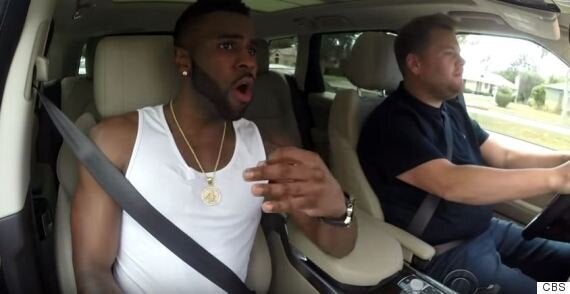 Jason shows off his hidden talent
While he's currently the new big thing over in America, James has proved that he still has time for us here in the UK, by appearing in the all-new Burberry Christmas advert, which debuted earlier this week.
Related