A teenager with a bionic leg has been forced to start a fund-raising campaign to keep her mobility car after she was deemed "not disabled enough" to be granted one.
Olivia Cork, a 19-year-old from Cheshire who lost her right leg to bone cancer, has been using a specially adapted Ford Fiesta to get around. However, the teen was informed she was no longer eligible for the car following changes to the Disability Living Allowance (DLA) - and can only keep it if she raises £3,000 by the 9th of November.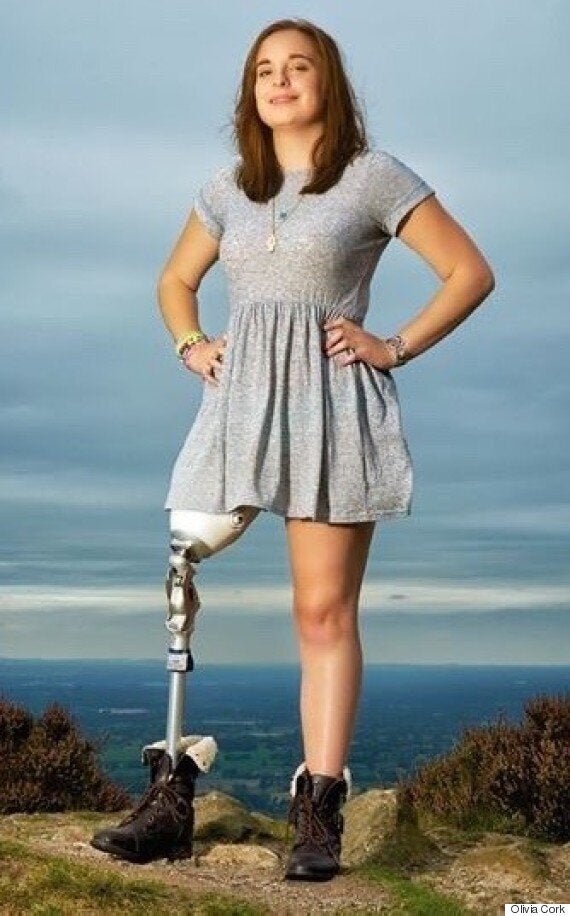 Olivia Cork, 19, uses a specially adapted Ford Fiesta
Cork, who was recently nominated for Cheshire's Woman of the Year Award, said: "Taking away my car would be like taking away my lifeline. Transport links where I live aren't the best and I would struggle to get from A to B independently."
The teen has done tireless work for charity, including guest speaking at Teenage Cancer Trust, Macmillan and SCAT events as well as promotional filming for Cancer Research, all on a voluntary basis. She is also training as a para-athlete so she can take part in international swimming competitions and fulfil her dream of becoming a paralympian.
Losing her car, currently provided by Motability, which works in conjunction with the DWP, would mean she would struggle to continue her swimming and her charity work, which she says has raised awareness of cancer in teenagers in the UK.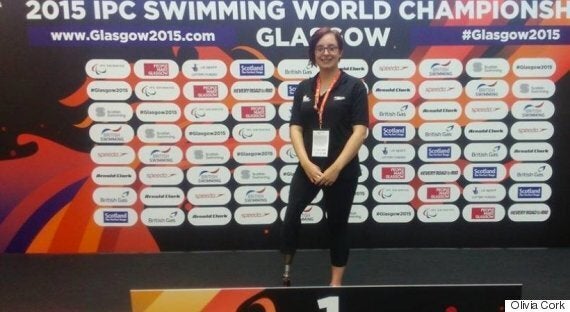 Cork want to become a paralympian
A DWP spokesperson said: "Ms Cork was given the opportunity to appeal the decision regarding her claim for PIP but chose not to.
"We are working closely with Motability who are providing support to people leaving the Scheme following reassessment. Motability have decided that the majority of people will be eligible for a one-off payment of £2,000, which will help ensure their mobility needs continue to be met."
The DLA was replaced by the Personal Independent Payment (PIP) in 2013, as part of the government's welfare reforms. PIP is awarded on the basis of how a claimant's condition affects them, rather than on the condition itself.
"Olivia's hopes and dreams are now being jeopodised and she is about to lose her independence," the page reads.
"Independence that allows her to carry on the fabulous work she is doing for many cancer charities as well as her international swimming aspirations.
"Savage government cuts by the Department of Work & Pensions to DLA has resulted in this dreadful and inappropriate decision and has left Olivia heartbroken and faced with [this] impossible task."
Related