Seven-year-old Kate Wall woke her mother by screaming when her bedroom began filling with smoke.
Kate said: "I woke up because the burn was hurting my foot. It felt like it was on fire and I was really scared.
"Daddy carried me out of the house and I was worried that the house would burn down."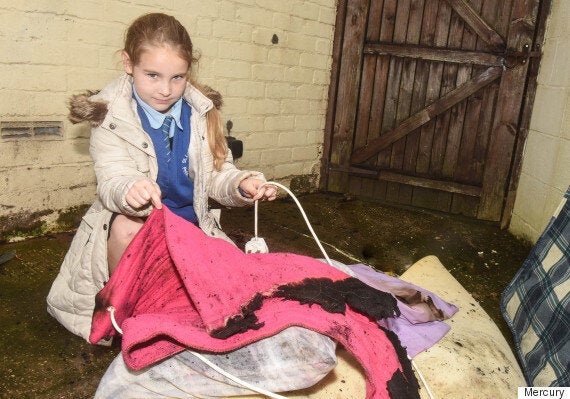 Kate holding the burnt electric blanket
Mum Sara Wall, 38, said she and her husband Brad, 33, discovered the heat of the blaze had melted Kate's mattress topper onto her foot.
Wall said Brad carried Kate downstairs immediately to get out of the room.
The family grabbed their eight-year-old son Louis and left their house in Walton-Le-Dale, Lancashire. They headed to a neighbour's house and called an ambulance.
She added: "It all just happened so quickly, you just don't expect to wake up to something like that it was awful."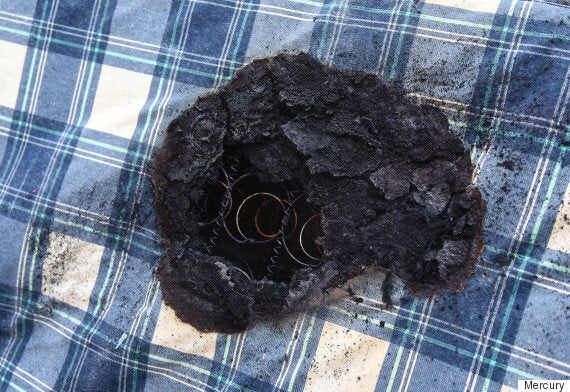 The burn on Kate's mattress
Kate's parents said she always sleeps with an electric blanket on when she is cold.
Her dad turned the blanket off after a couple of hours when she had fallen asleep, but now the family have been told electric blankets can burn even when they are not switched on.
Mum Wall said she would never use an electric blanket again because it is "not worth the risk", and advises others to do the same.
The upstairs of the family's home has been severely smoke damaged and Kate's bedroom needs to be renovated.
Kate has said she doesn't want to see her bedroom "because it makes [her] upset."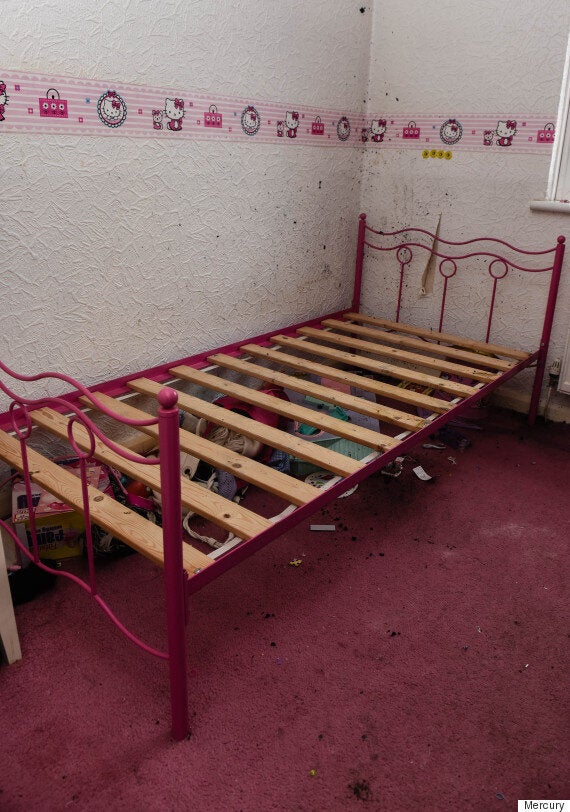 He said: "This was a serious fire caused by a faulty electric blanket but fortunately there were no severe injuries.
"We recommend that any electric blanket over three years old should be tested by a qualified electrician to ensure that it is still safe to use.
"There are a number of ongoing safety measures that owners can do to make sure the electric blanket is safe.
"It is important to read the instructions from the manufacturers, as they can offer guidance on how to store the blanket over the summer and they will provide other specific safety tips.
"If the blanket is showing any of these signs then it should be checked by an expert or be replaced; fraying fabric, scorch marks, exposed elements, creasing or folding, damp patches, if tie tapes are damaged or missing, worn flex, and loose connections."